April 2015: Better News from Around the World
Each month we bring you updates from our International Program and some of our wonderful affiliate programs from around the world. Check out the awesome news from April 2015 below!

GLOBAL: April has been a busy month as we prepare events and acitivites around the world for IDAHOT on May 17. Recently our International Program was featured in a blog post on IDAHOT's official website announcing what the It Gets Better Project and its affiliates are preparing for the event. Check out the article, our follow our updates and announcements about this year's IDAHOT at itgetsbetter.org/IDAHOT!
Also, don't miss out on the 2015 Thundeclap on social media! Join thousands around the world in letting people know that young LGBT people matter, and that we as a community are fighting for visibility, respect, and freedom from violence. Click the picture below to find out how you can support the movement!
We're still accepting applicants for our upcoming summer program, Explore USA! LGBT Edition. If you are an LGBT student learning English who'd like to experience what Los Angeles and the Southern California LGBT community has to offer, sign up soon! You can learn more by clicking the picture of L.A. below:
The It Gets Better Project is now officially on Instagram. Follow our handle, @itgetsbetter!
IGB International is proud to announce that the It Gets Better Project is now a member organization of the International LGBTI Association (ILGA) and a friend organization of the International LGBTQ Youth & Student Organization (IGLYO).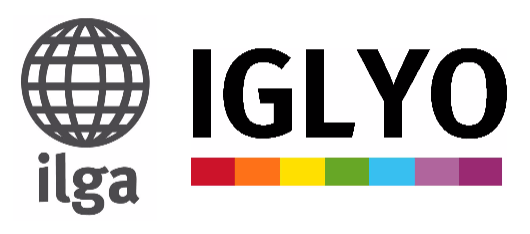 AUSTRALIA: There have been some minor changes to the date and venue for It Gets Better Australia's upcoming event, It Gets Better LIVE, but don't let that fool you. The event -- which will be headlined by U.S. pop sensation, G.R.L. -- will be as incredible as ever! It is now being held at the ARQ Sydney on May 2. Tickets are still available by clicking HERE!
AUSTRIA: Recently representatives from our two German-speaking affiliate projects, Es Wird Besser Osterreich and Es Wird Besser Schweiz, met up in Vienna for a strategic project planning meeting. As you can tell, it was all business, and no fun!
CHILE: On April 23, Todo Mejora particpated in Diversity Week activities hosted by Derechos Somos Todos, a political movement group from the Pontifical Catholic University of Chile's Law Department. During the events, TM represenatives participated in formal discussions on the value of respecting sexual diversity in distinct spaces of civil life.
ITALY: Le Cose Cambiano has been working with college students of Progetto Prisma and of the Gruppo InContrO Liceo Govone (a local GSA) in hosting a photo campaign on Tumblr that aims to raise awareness of the value of allies in the LGBT community. You can check out the adorable photos (and balloon allies) from the campaign at progettoprisma.tumblr.com.
MEXICO: Todo Mejora México just teamed up with popular trans YouTuber, Victoria Volkóva, in releasing a video asking her Spanish-speaking followers from around the world to share how things have gotten better for them as LGBT youth by sending in videos, art, pictures, and more. The content coming in will be compiled into a final video that will be shared on May 17 for IDAHOT. We can't wait to see the final product!
PORTUGAL: Tudo Vai Melhorar will be holding a "Free Hugs" campaign on May 17 on the streets of Lisbon and Porto to spread acceptance and love rather than homophobia and transphobia. They've successfully done this in the past, and hope to have greater success this year. Check out their adorable video from 2013 below:
SPAIN: It Gets Better España met together recently with volunteers, experts on bullying, and software technicians at SAP, the world's leading provider of business software, to design campaigns that effectively engage with LGBT youth using SAP's Design Thinking methodology. We hope to see great things come from this outstanding collaboration!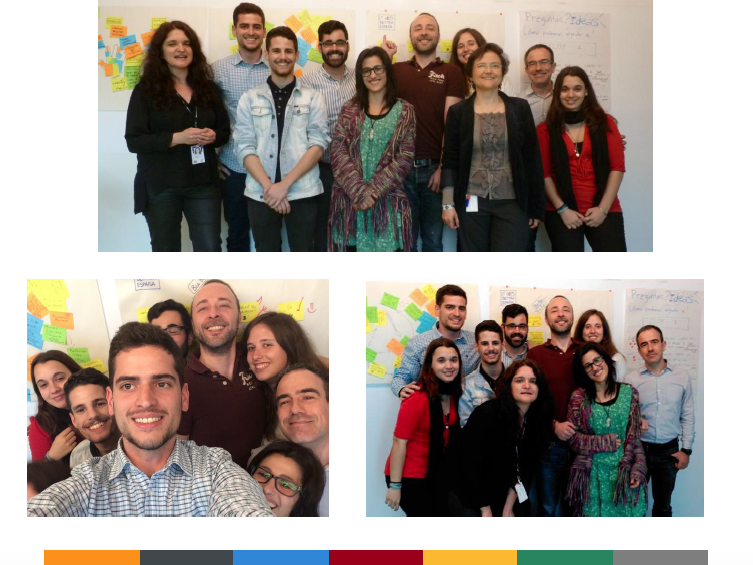 SWITZERLAND: Fabio Huwyler, the host of gayRadio LIVE and the creative director at Es Wird Besser Schweiz, recently had an episode about coming out on his program. Guests Vanessa and Jeremy shared their stories of how things have gotten better for them. Check out the awesome episode below:
The team also recently put together a promotional video showing off some of the amazing work they are doing currently in Switzerland.
We're extremely proud of all of the incredible achievements of our International Program and our affiliates around the world during April 2015. We look forward to more great news in May!