January 2016: It Gets Better Global News
We bring you monthly updates about the It Gets Better Project and our affiliates around the world. Check out the great news from January 2016 below.
GLOBAL: We are proud to announce our recent partnership with the film First Girl I Loved, which just won the NEXT Audience Award at the 2016 Sundance Film Festival. It's about Anne, a 17-year-old headstrong, cool nerd who comes to realize she's become infatuated with a girl named Sasha. The film is a delightful, contemporary perspective on the first jitters of new romance and the age-old heartbreak of love. Learn more about the film here and stay tuned for updates!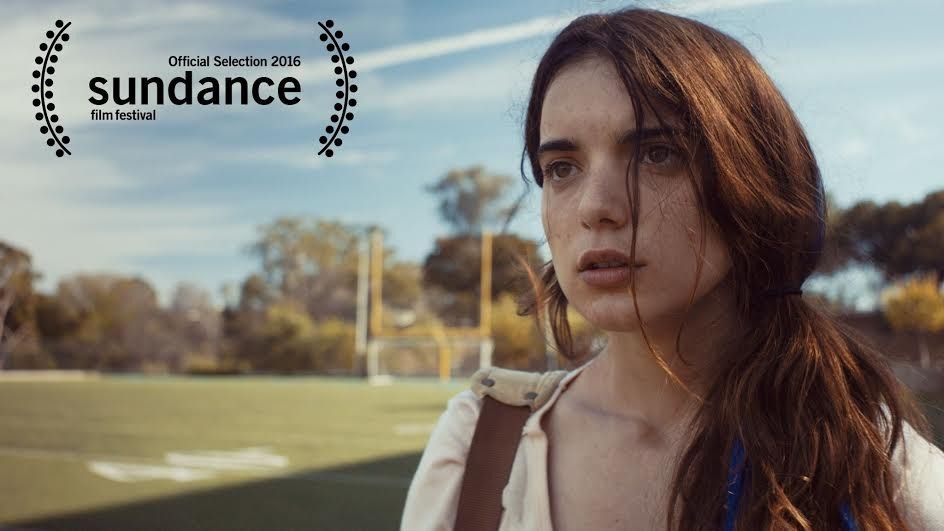 The search continues for contributors to our #5YearsBetter campaign that celebrates the progress that has been made since the Project launched 5 years ago. This video comes from Los Angeles-based artist Jen Stark. Learn more about her in the video below, or by visiting her website at www.jenstark.com.
For the second year in a row, we're teaming up with the G.W. School of English, a language institute based in Madrid, Spain. Each summer the school brings students from around the world to Los Angeles, California to learn English and engage with American people and cultures. With help from the Project, this year's program will provide the same English-immersion experience, while also giving the students the chance to participate in LGBT-friendly activities and learn how to become impactful LGBT activists. Click here (or on the picture below) to learn more.
MEXICO: Our staff and volunteers in the United States aren't the only ones collecting great content for LGBT youth. Here's a video brought to us recently by our partners and friends at Todo Mejora México (only available in Spanish) about the importance of accepting sexual diversity.
But that's not all that came to us from our friends in Mexico this month. Fernanda Garza, the president of our affiliate Todo Mejora México, participated in a conference at the Autonomous University of Nuevo León. She spoke with students about the importance of inclusion and how to counteract bullying.
ITALY: Reps from Le Cose Cambiano (our affilaite in Italy) held a panel recently with James Esseks from the American Civil Liberties Union (ACLU). James is the director of the organization's LGBT & HIV project and was counsel in Obergefell v. Hodges, the case that won the freedom to marry nationwide in the United States. The topic: how to win marriage equality in Italy, of course. The strategizing session went well and was covered by our colleague, Chiara Reali, in a piece for Wired Italy (don't miss it!). Best of luck to our friends fighting this battle in Italy!
SPAIN: In January, the It Gets Better España team participated in "An Opportunity to Trans*form Society," a conference on sexual and gender diversity in education organized for the first time by LGBT associations in the Spanish northwest region of Galicia. The event was dedicated to the empowerment of transexual youth and against their discrimination in Spanish schools.
History was made again this month in Spain when the world famous Hedjuk Memorial Towers in Galicia were lit in colors representing the trans community. This was done to commemorate the lives of trans people lost to discrimation and homophobia. This was a touching tribute and a symbol of hope and progress for the country.
PARAGUAY: Recently Ambassador Peleg Lewi of the Israeli Embassy in Paraguay met with several representatives from the country's LGBT coalition of nonprofit organizations, including our friends from Todo Mejora Paraguay. During this dinner/strategy meeting, the LGBT activists present were able to propose their ideas for LGBT-inclusive policies, communication strategies, and cooperation between the Israeli goverment and the local community. We look forward to many great things to come.
AUSTRIA: January was apparently the month for new videos. Check out this great video from Kenan Dogan Güngör (only available in German), brought to us by our friends at Es Wird Besser Osterreich (Austria). Don't forget to follow them on YouTube to see more great videos to come!
CHILE: And of course, we always look forward to great videos from the folks at Todo Mejora, our affilaite in Chile. The two below come from singer and artist Francisca Valenzuela and from YouTube sensations Carla & Cynthia, respectively (only available in Spanish).
ECUADOR: A movement is currently forming in Ecuador, as LGBTI activists and their allies fight for greater freedom of expression in the press, a right often taken from minority communities. Representatives from our affiliate Todo Mejora Ecuador joined the campaign, as you can see below at a press conference.
Reps from TM Ecuador also spoke at a conference series recently to promote the correct use of social networks and strategies to confront cyberbullying. We're so proud to see the It Gets Better name used as a tool to promote social progress in Ecuador!
PORTUGAL: Last but not least, #TBT to this fantastic holiday video from our friends in Portugal at Tudo Vai Melhorar. Trust us, it's good any time of year.
We're extremely proud of our achievements in January 2016. We look forward to bringing you more great news soon!
Everyone deserves to be respected for who they are. I pledge to spread this message to my friends, family and neighbors. I'll speak up against hate and intolerance whenever I see it, at school and at work. I'll provide hope for lesbian, gay, bi, trans and other bullied teens by letting them know that "It Gets Better."