July 2015: Better News from Around the World
Each month we bring you updates from our International Program and some of our wonderful affiliate programs from around the world. Check out the awesome news from July 2015 below!
GLOBAL: During July 2015 we saw the release of 3 new episodes of "Fearless: How Ten LGBT Activists Made it BETTER," a MSNBC series produced in collaboration with the It Gets Better Project and the ONE Archives Foundation. Each episode features a trailblazer in the 20th Century LGBT movement in Los Angeles.
[Criminal defense attorney Mia Yamamoto reflects on how coming out as transgender impacted her life and career, why being transgender is more "in your face" than being gay, and she shares her message for LGBT youth.]
[Alan Bell edited BLK Magazine, a monthly publication aimed at the African-American LGBT community from 1988 to 1994. In addition to running BLK, Bell also hosted a monthly safe-sex party in Los Angeles for African-American men.]
[Comedian and activist Ivy Bottini, an early NOW activist, reflects on her influence in including lesbians in the feminist movement and being one of the first outspoken lesbian comedians.]
This summer the Project has teamed up with the George Washington School of English (a language institute based in Madrid, Spain) to host the first-ever Explore USA! LGBT Edition summer trip for LGBT students learning English. The trip provides students with an immersive opportunity to learn English and engage with American people and cultures, as well as a chance to learn firsthand about the history and activism of the LGBT community in Southern California. To learn more, click here or go to exploreusalgbt.org (and don't forget to sign up for next year).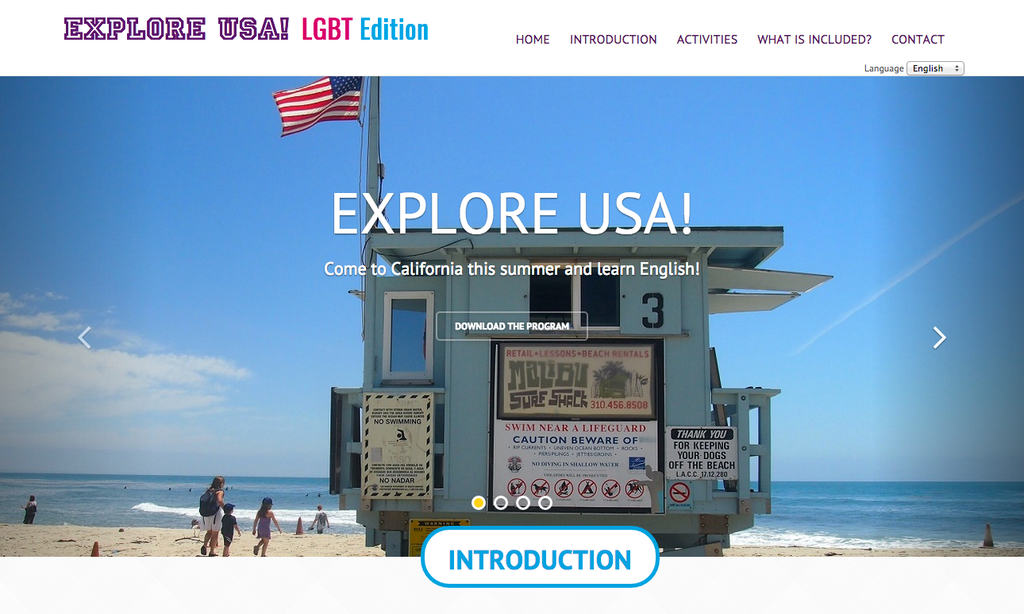 CHILE: Let's talk about homosexuality! Felipe Villarreal, the executive director of Todo Mejora, our affiliate project in Chile, was recently one of several guest commentators featured in a local news special covering what it means to be LGBT in Chile, particularly for lesbians. To check out the complete report, click here or on the image below. (NOTE: The video is only available in Spanish.)
Todo Mejora has also seen great success lately through their Health Program. Thanks to dedicated volunteers and professionals, Todo Mejora trains organizations in how to implement an atmosphere of greater repect and inclusion in their places of work. Here you see the director of the health program, Penélope Peralta, giving a lecture on sexual diversity in the University Adolfo Ibáñez in Santiago.
ECUADOR: After only a month since they launched the project, the team at Todo Mejora Ecuador is making some serious headway in communicating to LGBT youth in the country that it gets better. Thus far, team members have already gotten the project featured on national radio, in press conferences, in TV magazines, and more. They've also visited several university student groups and have participated in conferences and panel discussions. We're so proud to see such tremendous progress being made in Ecuador! To learn more, click here or on the image below.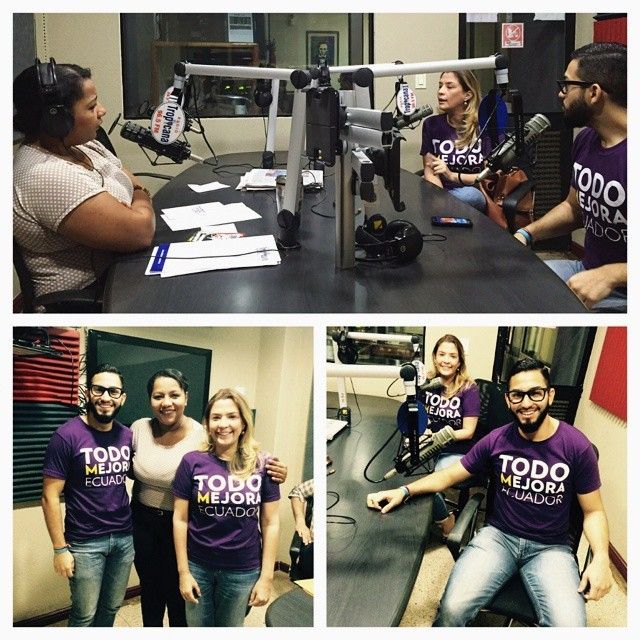 MEXICO: Starting in January of this year, our affiliate project, Todo Mejora México, has been establishing local chapters across Mexico. Each chapter is comprised of a team of volunteers that engage in local social media and community engagement on behalf of the project in their region. These chapters are making tremendous progress in spreading the it gets better message across the entire country, as you can see here with newly welcomed volunteers to the North Chapter, which includes the major city of Monterrey.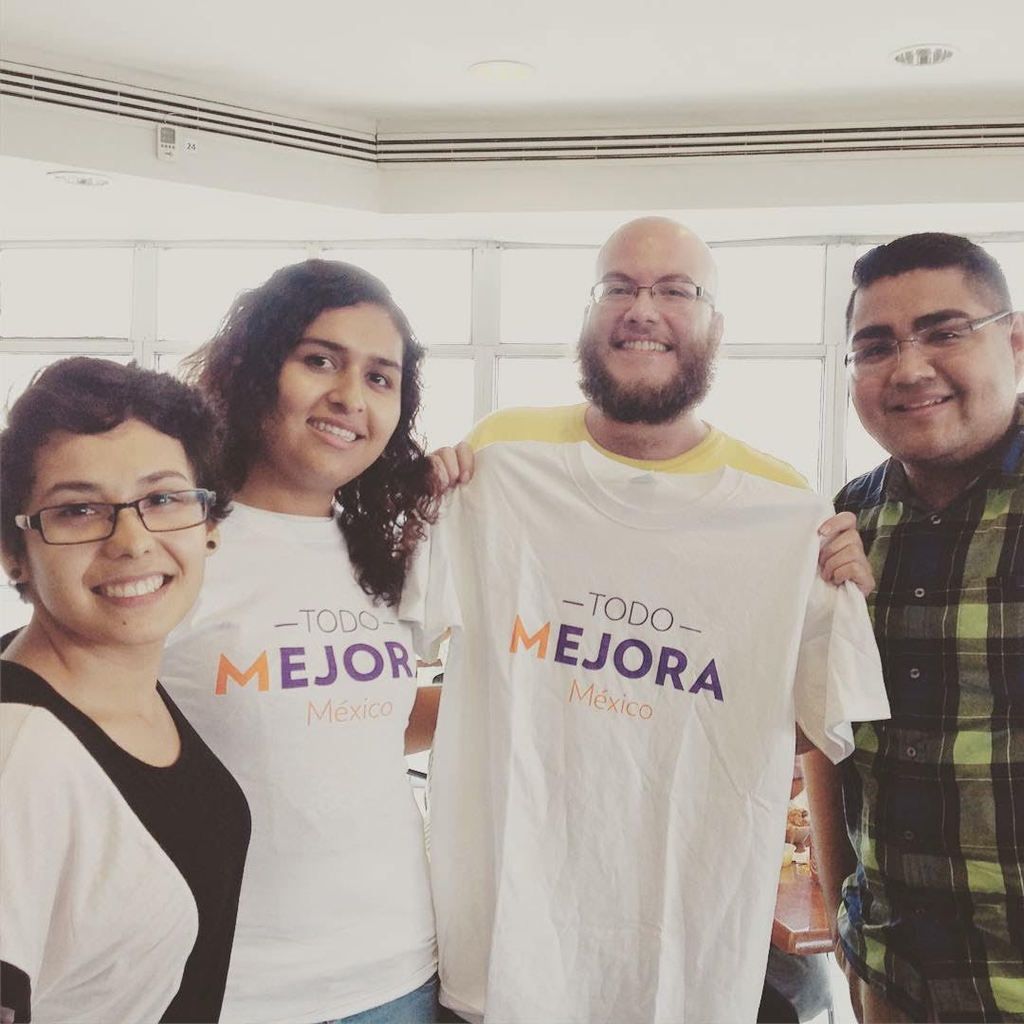 MOLDOVA: Representatives from our affiliate in Moldova, Egali, and it's sister organization, GENDERDOC-M, organized the first-ever LGBT march in Bălți, the second largest city in the Republic of Moldova. Word is that thanks to wide coverage of the event in local and national media, several gay and lesbian youth have since reached out to Egali and GENDERDOC-M for LGBT support for the first time. Such stories let's us know that #ItGetsBetter for LGBT youth in Moldova!
PARAGUAY: The local chapter of Amnesty International in Paraguay recently launched a video series featuring the stories of people who have faced discrimination in Paraguay, and their hopes for a country free of discrimination in the future. The videos are accompanied by a hashtag campaign: #YoNoDiscrimino ("I Don't Discriminate" in Spanish). Two team members from our affiliate project, Todo Mejora Paraguay, are featured in the series, sharing their stories of struggle and eventual triumph as LGBT citizens of their country. Check out their amazing videos below (available only in Spanish).
PORTUGAL: After operating for nearly three years as a program within a sister organization, Tudo Vai Melhorar (our affilaite project in Portugal) is stepping out on it's own! Just a few weeks ago, the TVM team registered the affiliate project as an independently-registered NGO in Portugal. This will allow the project to make more flexible decisions with regards to program implementation and planning, as well as fundraising. Congratulations to the TVM team on this momentous progress! To learn more, click here or on the image below.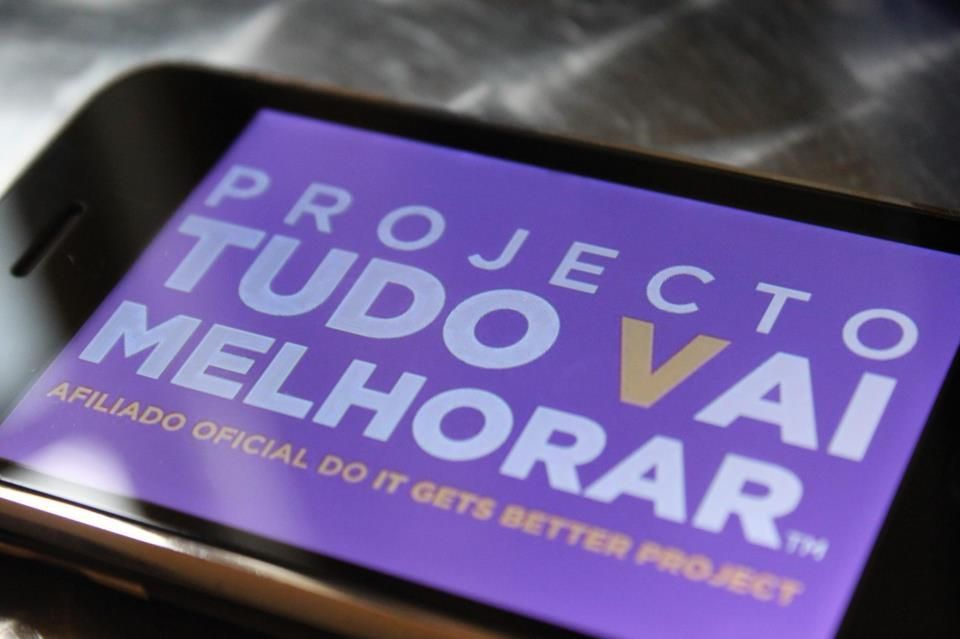 SPAIN: As you may recall, our International Program was on the road in Europe during May & June 2015. Check out our latest blog post about our time in Spain with It Gets Better España by clicking the image below.
We're extremely proud of all of the incredible achievements of our International Program and our affiliates around the world during July. We look forward to more great news in August!