5 Things I Learned This Summer About the LGBT Community in Israel
by Justin Tindall
If you've followed LGBT news this past summer, you couldn't avoid hearing buzz about Israel. On June 12 in Tel Aviv – the country's second most populous city and its financial center – well over 150,000 people participated in the annual Pride Parade, a record-breaking number not only for the country but also for the entire Asian continent. This record (which grows substantially from year to year) helps solidify the city's reputation as one of the Gayest Cities in the World, at least according to popular travel providers and agencies around the world.
Then, just a few weeks later and 57 miles inland, the Pride Parade in the city of Jerusalem also captured international attention. Unfortunately it wasn't for record-breaking attendance this time, but for a shocking attack on six participants.
The drastic difference between these two Pride events reflect the complex nature of Israel in general, a situation that stems from the country's literal position at the crux between the Old World and the New, between the cultures of the East and the West, and within differing religions and faiths that offer a wide spectrum of observence and practice.
Oddly enough, I found myself, both physically and figuratively, immersed in that complex environment this summer. I am not Jewish, nor did I previously have any personal connections to Israel. But on June 2, I found myself sitting on a plane heading from Los Angeles to Tel Aviv as one of 25 LGBT leaders visiting the country with A Wider Bridge, an amazing organization that has a mission to connect Israelis and LGBTQ North American leaders and allies.

For the next 10 days, I had the chance to learn and engage with the LGBT community in Israel firsthand alongside other activists from around the world. I shared meals and debates with some of the country's religious leaders, as well as with some of its ordinary LGBT citizens. I glimpsed living examples of Israel's tumultuous past, as well as hints of its controversial yet exhilarating modernity. I was even able to march with newfound friends of all colors and creeds at the record-breaking parade in Tel Aviv.
Before this trip, I didn't know much about Israel or its thriving LGBT community. Here are five things I learned while I was there:
For much of its history, Israel has been outpacing the rest of the Western world in LGBT rights.
Despite the fact that Israel inherited its sodomy (referred to then as "buggery") laws from the British Mandate in 1948, there are no records that indicate the law was ever enforced after that time. By the early 1960s, the Attorney General of Israel confirmed that such laws would never be enforced, a decision followed by an Israeli Supreme Court ruling in 1963 that stated that such laws did not apply to acts between consenting adults in private. But sodomy laws existed formally on the books in Israel thereafter until 1988, when the Knesset (Israel's legislative assembly) decriminalized all consensual same-sex sexual acts for good. It was the first – and still the only – country in the region to do so.
Such a significant decision came just two years after the U.S. Supreme Court chose to uphold sodomy laws, and roughly 15 years before they finally struck them down in Lawrence v. Texas in 2003. But this isn't the only example of Israel outpacing the U.S. – as well as many other European countries – in LGBT rights: Israel prohibited employment discrimination on the basis of sexual orientation in 1992 (something the U.S. Government has yet to do); policies restricting LGB Israelis from serving openly in the military were reversed in 1993 ("Don't ask, don't tell" lasted in the U.S. until 2011); and also in 1993, unregistered cohabitation was legalized for the first time in Israel, and the country's first Pride Parade was held in Tel Aviv.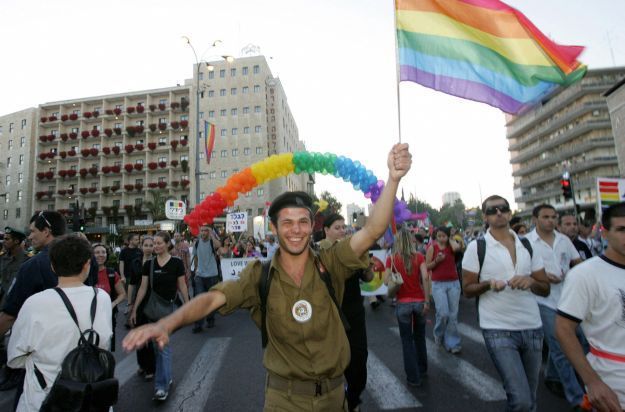 That trend ended (at least symbolically) on June 26, 2015, when the U.S. Supreme Court confirmed that same-sex couples are guaranteed the right to marry, and to have that marriage recognized, anywhere in the United States. Israel has yet to enact marriage or adoption equality, a major problem resulting from a lack of separation between church and state in a number of key areas of Israeli life. But many are working to change that soon.
LGBT activists in Israel – and the community they've helped to build – have been around for decades.
While in Israel, I participated in 40 Years of Pride, a global conference for LGBTQ leaders held in Tel Aviv, hosted by A Wider Bridge and The Aguda, the Israel LGBT Task Force. The conference commemorated The Aguda's 40-year anniversary since it was established in 1975 by a group of 11 gay men and one lesbian. Since that time, The Aguda has grown into one of the largest LGBT organizations in Israel and in the region. Thanks to a passionate team of volunteers, activists, and passionate community members, The Aguda and other organizations have worked tirelessly at the grassroots level to advance the rights of LGBT people in Israel. Other organizations include the Jerusalem Open House (founded in 1997) and Israel Gay Youth (IGY), a branch-off of The Aguda founded in 2001.

During these past 40 years, one decade in particular stands out to me as a significant era in the advancement of the LGBT community in Israel. As mentioned previously, Israel made significant legal achievements during the 1990s, but not all were political. In 1998, Israel chose Dana International to represent the country at the Eurovision Song Contest. Most Americans are unaware that the Eurovision Song Contest is the longest running annual TV song competition and one of the longest-running TV programs in the world, airing consistently since 1956. Recent estimates put global viewership between 100 and 600 million, making it one of the most watched non-sporting events in the world. Thus when Israel sent Dana International, a national pop artist and out trans woman, to the competition, outrage was heard globally. But despite attempts to void her participation, Dana went on to win the contest, converting her and her single "Diva" into overnight international sensations. Dana has since gone on to become a major LGBT icon and one of the world's best-known trans women.
Although the establishment of The Aguda in 1975 and Dana International's win at Eurovision in 1998 represent very different successes, they both show that support for the LGBT community in Israel is not a new phenomenon. These accomplishments – both political and cultural – were achieved long before Tel Aviv became recognized as a gay tourist capital of the world.
Trans activists are leading the way in Israel, and they're starting to get the respect they deserve.
While Dana International is a powerful symbol for the LGBT community in Israel, she's not the only trans person making a difference. To my delight, I saw many trans people courageously assuming roles of leadership and advocacy within their LGBT community at large, and their LGB brothers and sisters are taking heed.
One such individual is Yiscah Smith. As a 63-year old devout Orthodox Jew educator living in Jerusalem, Yiscah has made it her passion to provide spiritual mentoring to students in Israel using her personal experiences as a trans woman and her testimony of faith to inspire and empower. After publishing her memoir, "Forty Years in the Wilderness: My Journey to Authentic Living," in 2014, Yiscah is now taking her story and message to the world. I had the extreme honor of hearing Yiscah tell her story as she had before an audience at TEDx Jerusalem this past May.
But it's not just adult educators and pop icons that are making a difference. On June 10, I sat as a special guest in the Knesset in Jerusalem – Israel's national legislative assembly – and watched as nearly a dozen trans youth led discussions during an historic meeting of the Gay Pride Lobby. Over a quarter of all members of the Knesset were in attendance to hear these young people discuss how the Israeli educational system relates to them as trans youth. I heard one powerful testimony after another of trans youth that are using their stories to shape Israel's political future. In fact, several assembly members announced as the meeting concluded that they would now soon be introducing a new employment bill to the Knesset that, if passed, would prohibit discrimination based on gender and/or sexual preference. Such a momentous decision is only possible thanks to the trans youth in Israel that are bravely advocating on behalf of their LGBT community at large.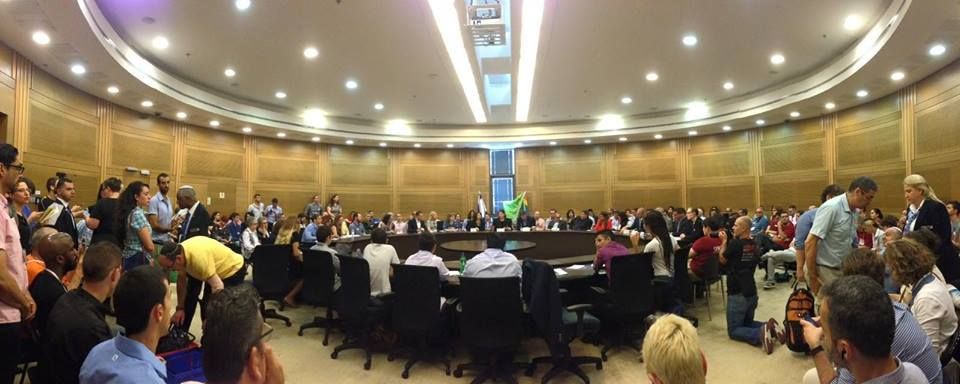 Other marginalized voices in the LGBT community in Israel are (finally) being heard, too.
Israel today is legally defined as a Jewish State. That means the country, and subsequently its laws (like those that deal with marriage and adoption), are largely influenced by Jewish heritage and tradition. But although 75% of Israel's inhabitants are ethnically Jewish, not all of them agree with such a cozy relationship between church and state. Since before the country was founded, there's been a significant divide between the large secular and traditional/Orthodox Jewish minorities on this matter, as well as for the majority of the Jewish inhabitants that fall somewhere in the middle. That's not to mention the 21% of the country that is Arab. As a result, major controversies have arisen when ethnic and religious groups impose their traditions and values on the rest of the population in Israel, particularly when they restrict the rights of women, ethnic minorities, other religious minorities, and the LGBT community.
As is often the case, individuals and communities in Israel that find themselves at the intersection of several marginalized communities are the ones doing the most to fight against any and all forms of discrimination. I saw this in many forms. On one hand, there's Arisa, a popular gay party series dedicated to Mizrahi music, the music of Jews from Arabic-speaking countries. The promotional videos for their events are internationally known for their often-controversial depictions that attempt to challenge gender and sexuality norms.
Then there's Lizzy the Lezzy, an animated stand-up comedy web series created by Ruth Selwyn, a Jewish lesbian living in Tel Aviv. Lizzy's posts to Facebook (where she has nearly 1.9 million followers) highlight through humor (and a wee bit of vulgarity) both the discriminatory challenges and successes experienced by women, the LGBT community, and communities of color around the world.
And on a more traditional path is the Israel Religious Action Center (IRAC) currently being led by Noa Sattath, a lesbian women who was formerly the director of the Jerusalem Open House. IRAC's mission is to advance pluralism in Israeli society and to defend the freedoms of conscience, faith, and religion. Today, it is one of the preeminent civil and human rights organizations addressing issues of religion and state in Israel. Two of the organization's major priorities include combating racial intolerance and securing the freedom of choice in marriage in Israel. Other institutions working in intersectionality in Israel include Havruta and Bat-Kol, two organizations that offer a social and support network for religious and/or Ortodox Jewish LGBT people in Israel. Each of these instituions is making tremendous growth and positive progress on behalf of the LGBT community.
The few voices I've mentioned here are just a small sample of individuals and groups finding both traditional and revolutionary means to be heard. During the 40 Years of Pride conference, other voices from within ethnic minority (such as Arab and Ethiopian), religious minority (Druze and Christian), and feminist communities in Israel were also given a microphone to share their stories and present their arguments for equality. It's about time.
There are people within the LGBT community in Israel who care about Palestinians, too.
For nearly 70 years, Israel has been involved in an on-going struggle with Palestinians, one that has yet to reach a final peace agreement due in large part to political tensions and military conflicts between Israel and the Arab world in general. Ongoing disputes about borders, security, water rights, control of Jerusalem, Palestinian right-of-return, and more prevent Israel and Palestine from reaching a peaceful solution.
I thought that speaking about the conflict or the struggles of Palestinians in general would put me in hot water while I was in Israel. That wasn't the case, particularly among the LGBT community. In fact, I met many Israelis who are very passionate about the rights of Palestinians and who want to see the conflict resolved during their lifetime. Their ability to help solve the larger political and military conflict may be minimal, but many of these Israeli LGBT activists reach out in support of their counterparts in Palestine when they can.
I also met Palestinians who felt the same way. A Wider Bridge made arrangements with a Palestinian guide to escort our group to the West Bank. I was able to visit Bethlehem, Jericho, and even Ramallah, the de facto administrative capital of the State of Palestine. While there, I heard for myself the stories of local people and their perspectives on the conflict. From what I saw and heard, most Israelis and Palestinians want the same thing: peace. Hopefully the LGBT community in Israel can help make that happen soon.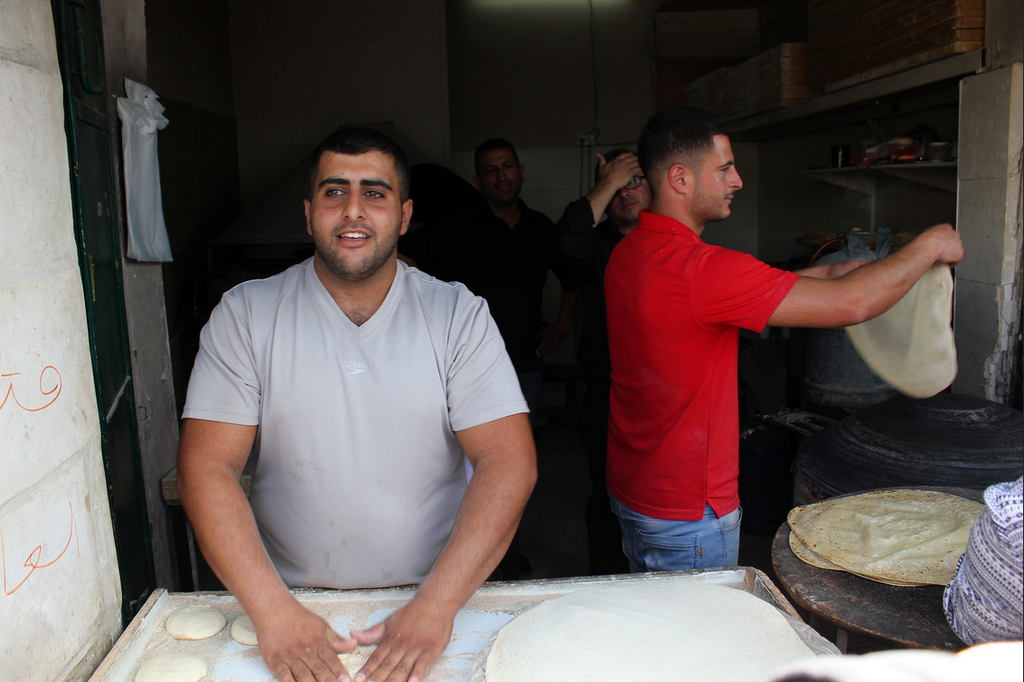 As you can see, the LGBT community in Israel is much like any other you will find in other countries around the world: they have their own history, their own icons, their own stories, and their own successes and challenges. Best of all, they have their own champions working from within marginalized communities in Israel and the region.
At the same time, they also have youth in need. These youth need to learn about the powerful LGBT side of history in their country. They need to be informed about their rights. And they need to know that they have a strong community that loves them and is fighting on their behalf. The It Gets Better Project is determined to help make this happen with the best tool we have: personal stories of LGBT triumph. We've done this before (check out this video series created with Tehila, Israel's PFLAG-like organization) and we'll continue doing this in the future, thanks to partnerships with organizations like The Agudah, A Wider Bridge, and others. I can't wait!
Below is a list of organizations, institutions, and political leaders represented on the delegation with A Wider Bridge and at the 40 Years of Pride conference this summer. Reach out to them to find out what they are doing to help make things better for LGBT youth in Israel, the United States, and elsewhere around the world.
United States
Gesher Chicago (now A Wider Bridge Chicago)
Sexual Minority Youth Assitance League (SMYAL)
Jewish Community Relations Council (JCRC) of San Francisco
Israel
Kehila Lahatavit Ethiopit (KALA)
Likud Party - LGBTQ Circle
Other
Changing Attitudes (UK)
Ritual Reconstructed (UK)
The Argentine Federation of LGBT People (FALGBT)
Beit Haverim (France)
Mayor of 4th Arrondissement in Paris, Chritophe Girard
Swedish Member of Parliament, Olof Lavesson