March 2016: It Gets Better Global News
We bring you monthly updates about the It Gets Better Project and our affiliates around the world. Check out the great news from March 2016 below.
GLOBAL: We are so proud to announce the launch of the newest addition to our international network of affiliates around the world, It Gets Better Perú! This is the 6th permanent affiliate installment in Latin America (following the creation of projects in Chile, Paraguay, Mexico, Ecuador, and Colombia) and our fifth in South America. The new team there is absolutely killing it, as you can tell in their adorable video below (available in Spanish w/ English subtitles).
Each year on March 31st since 2009, we get the tremendous opportunity to recognize the International Transgender Day of Visibility, a holiday dedicated to celebrating trans people and to raising awareness of discrimination faced by trans people worldiwde. Check out our Facebook page or YouTube channel to see some of the empowering trans stories we've been able to collect and share, like this one from Tona Brown, the first trans violinist and mezzo-soprano to perform for a sitting U.S. President.
From March 9-11, ILGA Oceania held their inaugural Human Rights & Health Confrence in Wellington, New Zealand. We had the immense pleasure of sending Jacob Thomas, an incredible LGBT+ activist from Melbourne, Australia, to represent us. Check out their post-conference wrap-up video below!
The It Gets Better Project is now on Moovz, a free social networking app where primarily LGBT young people can make connections and update others on their lives. We have over 4,000 followers from around the world already! Some of our international affiliates are on there, too.
As we celebrate five years as a nonprofit organization this year, we'll be sharing some of our best content on Moovz each month through the hashtag #ItGetsBetter, like the Women's History Month graphics below. Come follow us! Click the image below to learn more, and don't forget to download the Moovz app here.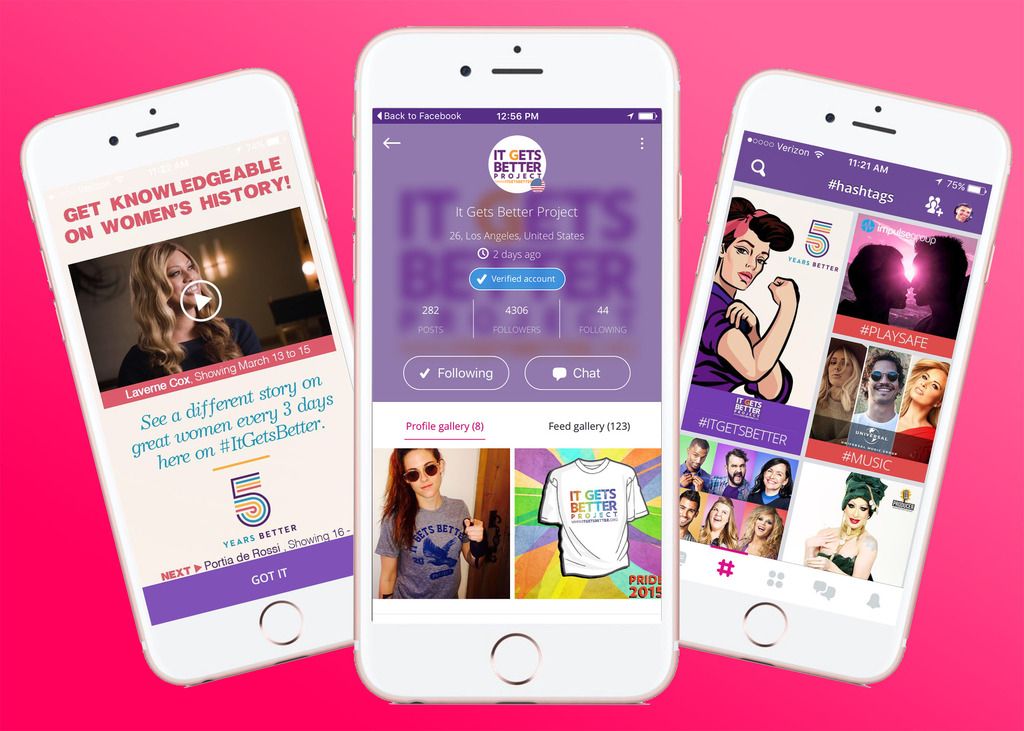 This March 4-16, some of our staff and interns were able to attend the Outfest Fusion LGBT People of Color Film Festival held in Los Angeles. The incredible film festival continues the proud tradition of Outfest (the organization) of bringing L.A. the best in LGBT storytelling from around the world, making sure that the entire community is reflected in the stories they show onscreen. What an incredible event!
The fun continues on the The Real O'Neals, ABC's newest heartwarming family comedy (which airs Tuesdays at 8:30/7:30c). Friends of the It Gets Better Project (as well as staff and interns) enjoyed a special screening of a few episodes from the show recently at the ABC studios in Burbank, California. And look, that's one of the Project's Board Members on the mic! Click here to learn more.
CHILE: On March 19, Todo Mejora - the It Gets Better Project's official affiliate in Chile - celebrated its fourth year as the country's leading nonprofit organization working to prevent anti-LGBT bullying. Congratulations to our friends in Chile!
SPAIN: This month It Gets Better España featuread a great video by Naty Penadas, guitarist of Penadas Por La Ley, titled, "Stop Bullying." Check it out and sign the petition #NiPasoNiMePaso for anty-bullying protocols in schools.
SWITZERLAND: Our affiliate Es Wird Besser Schweiz has a new president! Please welcome Clay Bachmann, and check out this interview to get to know him better!
AUSTRIA: What's going on in Austria? Our affiliate, Es Wird Besser Österreich, is currently working at organizing a big public film shoot in order to gather new It Gets Better videos for their followers! The public shooting will be held on April, 30th. Check out their Facebook page and join the party!
ITALY: Our affiliate in Italy, Le Cose Cambiano, is cooperating with BProud (www.bproud.it), an association whose aim is to raise awareness on the bisexual umbrella. They are looking for stories from bisexual, pansexual and queer people – send yours!
MOLDOVA: A new video from Egali, our affiliate in Moldova! Listen to Sașa talking about the importance of being yourself, no matter what.
PORTUGAL: Our Portuguese affiliate, Tudo Vai Melhorar, is rocking its social media presence with a lot of great memes! Have you already checked out their Facebook page? Love is too beautiful to be kept in a closet – be proud, come out!
COLOMBIA: Recently our friends at It Gets Better Colombia received a video messge from Krzystof Charamsa, the Catholic priest who worked at the Vatican until he came out as gay in 2015. His heartwarming message - one full of hope despite his own challenges - is a must see (only available in Spanish).
ECUADOR: Our affiliates at Todo Mejora Ecuador are currently filming their upcoming video series, #MamásPorLaIgualdad (#MomsForEquality). Coming soon!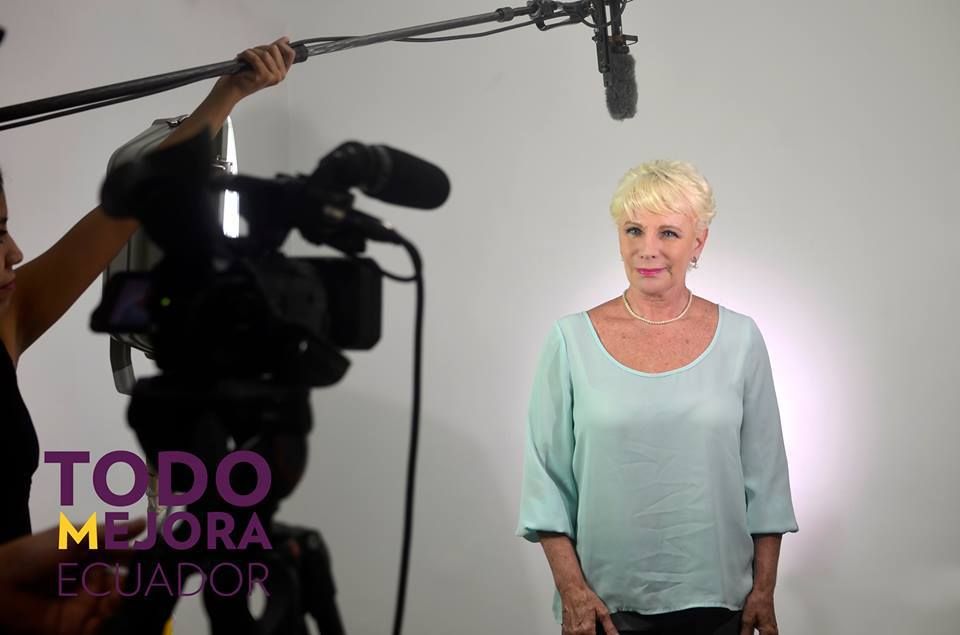 We're extremely proud of our achievements in March 2016. We look forward to bringing you more great news soon!
Everyone deserves to be respected for who they are. I pledge to spread this message to my friends, family and neighbors. I'll speak up against hate and intolerance whenever I see it, at school and at work. I'll provide hope for lesbian, gay, bi, trans and other bullied teens by letting them know that "It Gets Better."