May 2016: It Gets Better Global News
We bring you monthly updates about the It Gets Better Project and our affiliates around the world. Check out the great news from April 2016 below.
In 2004, May 17 was declared the International Day Against Homo-, Bi-, and Transphobia (IDAHOT) in honor of the groundbreaking 1990 decision by the World Health Organization (WHO) to remove homosexuality from it "International Classification of Diseases" list. Now, fourteen years later, IDAHOT has become an internationally recognized holiday that is commemorated in over 120 countries worldwide. Below you can will find a summary of some of the amazing ways that the It Gets Better Project and its affiliates celebrated the holiday this year.
GLOBAL: After 51,138 miles, 342 days and 55 interviews, lesbian couple Jennifer Chang and Lisa Dazols created a hopeful and touching look at LGBT life around the world in their film "Out & Around." The documentary, in partnership with the It Gets Better Project, follows Jennifer and Lisa on their year-long trip interviewing LGBT global leaders from more than a dozen countries. To learn more about the film, go to itgetsbetter.org/outandaround.
In honor of IDAHOT 2016, the film was released for streaming on iTunes, Amazon, Google Play, Vudu, and Xbox Video.
The It Gets Better Project also received a special message of hope from the RoyaLGBT & Friends employee group at King, the leading interactive entertainment company from the mobile world. You'll know them best for their hit games such as Candy Crush, Alpha Betty, Farm Heroes, and more. Thank you, King, for such an incredible video!
SPAIN: Our affiliate in Spain, It Gets Better España, wrote a special blog post for the 2016 International Day Against Homo-, Bi-, and Transphobia (IDAHOT), and launched #QueNadieTeDiga (#DontLetAnyoneTellYou). On May 17, they also organized a workshop about school bullying in a high school in the city of Málaga.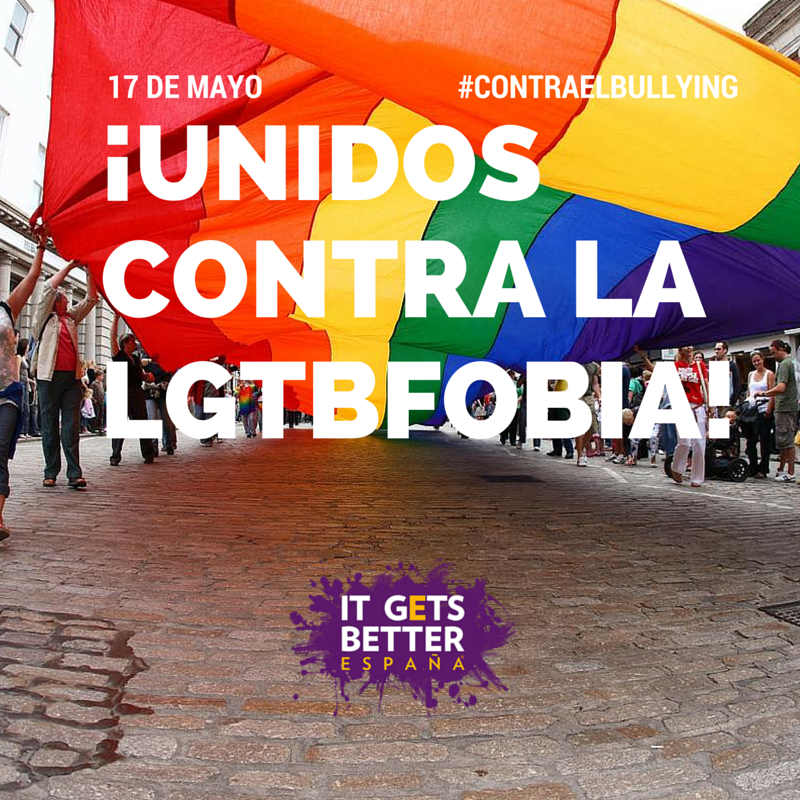 PERU: Our friends over at It Gets Better Perú held a conference alongside Transcender on May 31. Transcender is the first LGBT fertility center in Perú. If you want to find out more about this groundbreaking center, check out this article here (only available in Spanish).
ITALY: In Italy, Le Cose Cambiano celebrated May 17 the old fashioned it gets better way: with a video! This one happens to come from the infamous Libera Rugby Club Roma, the first inclusive rugby team in Italy. Thanks for the support Libera!
CHILE: This month Todo Mejora celebrated its 4th Anniversary, and its 3rd Annual Premios Todo Mejora (It Gets Better Awards), by honoring influential Chilean individuals and institutions that have joined them in sharing hope for LGBT youth throughout this past year. Read more about the amazing event here (in Spanish, only)!
GREECE: Our affiliate It Gets Better Greece had a very productive month. They visited the Deree American College of Greece to talk to students about the importance of diversity, equality, and the #ItGetsBetter message. What a great way to spread the word!
MEXICO: Our affliate It Gets Better Colombia recently welcomed Colombian actor and singer, Andrés Simón, to the IGB family! He joined #TeamColombia with this heartwarming video (only in Spanish).
AUSTRIA: Es Wird Besser Österreich, our affiliate in Austria, partnered with Okto, a local TV channel, to air it gets better videos all day for IDAHOT (May 17). Wouldn't it be wonderful to switch on your TV and find an It Gets Better video? They did it!
ECUADOR: Our affiliate Todo Mejora Ecuador finally released their amazing campaign #MamasPorLaIgualdad (#MomsForEquality) that focues on the support and love that mothers can have in the lives of LGBT people. Watch their first video below, one of many amazing videos to come!
SWITZERLAND: A call to action from Switzerland: this video made by Es Wird Besser Schweiz is asking you to record your video and tell your story. That's the way we make things better!
PARAGUAY: Todo Mejora Paraguay recently joined forces with the Coalisión LGBTI Paraguay to fight for the mental health rights of the LGBT Community. To find out more, check out this article (available only in Spanish).
MOLDOVA: Our friends in Moldova celebrated their 15th annual Pride events this year on IDAHOT (May 17) though May 22. The 6-days were packed with amazing activities, including a flag raising ceremony, a small conference, the annual Pride March, and a rainbow fair, as well as a karaoke battle and safer sex promotion party. All of this is possible thanks to GENDERDOC-M, the sister organization of our affiliate in Moldova, Egali. To learn more, check out their facebook page, egali.md.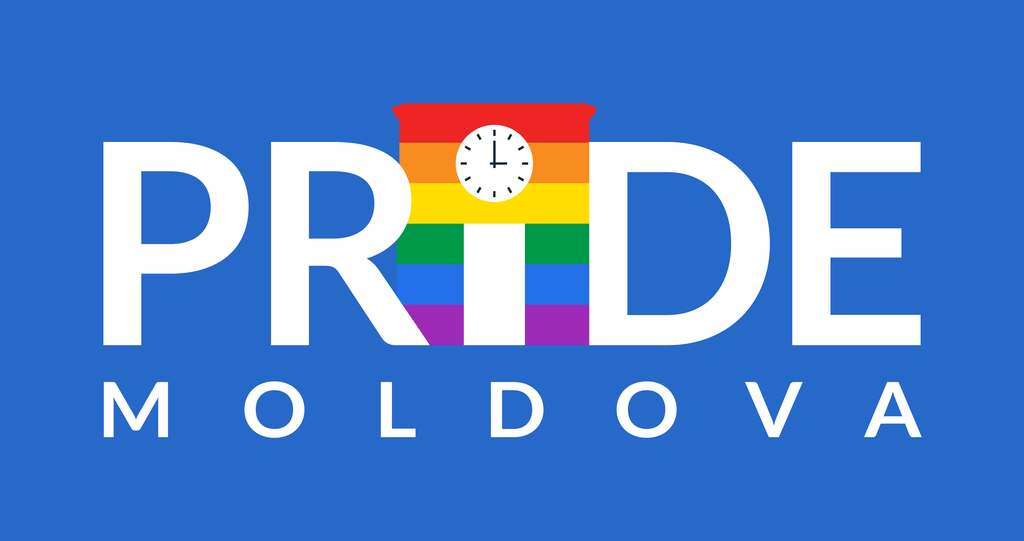 PORTUGAL: Update - The Portuguese version of It Got Better is still in production. We can't wait for it to air! In the meantime, here's a recent news interview from our friends at Tudo Vai Melhorar expounding on the importance of evocative storytelling.
MÉXICO: It Gets Better México recently did a photoshoot with Mexican LGBT celebs for #IDAHOT, sharing messages of hope in both pictures and videos as well. Each one will be released on Sundays throughout May and June, like the one below. To see some of their photos, check out their Facebook page!
We're extremely proud of our achievements in April 2016. We look forward to bringing you more great news soon!
Everyone deserves to be respected for who they are. I pledge to spread this message to my friends, family and neighbors. I'll speak up against hate and intolerance whenever I see it, at school and at work. I'll provide hope for lesbian, gay, bi, trans and other bullied teens by letting them know that "It Gets Better."