October 2015: Better News from around the World
Each month we bring you updates about our international work and some of our wonderful affiliate programs from around the world. Check out the awesome news from October 2015 below!
GLOBAL: Last month, members of the It Gets Better Project International team went to Europe, this time to Athens, Greece for the 2015 ILGA Europe Annual Conference from October 28-31. (To learn more about ILGA Europe, check out our previous blog post here.) The theme for this year's conference (#IEAthens2015) was "Many Voices, One Movement." Seeing that this was the first time that representatives from the Project were at an ILGA conference together, the theme couldn't have been more perfect!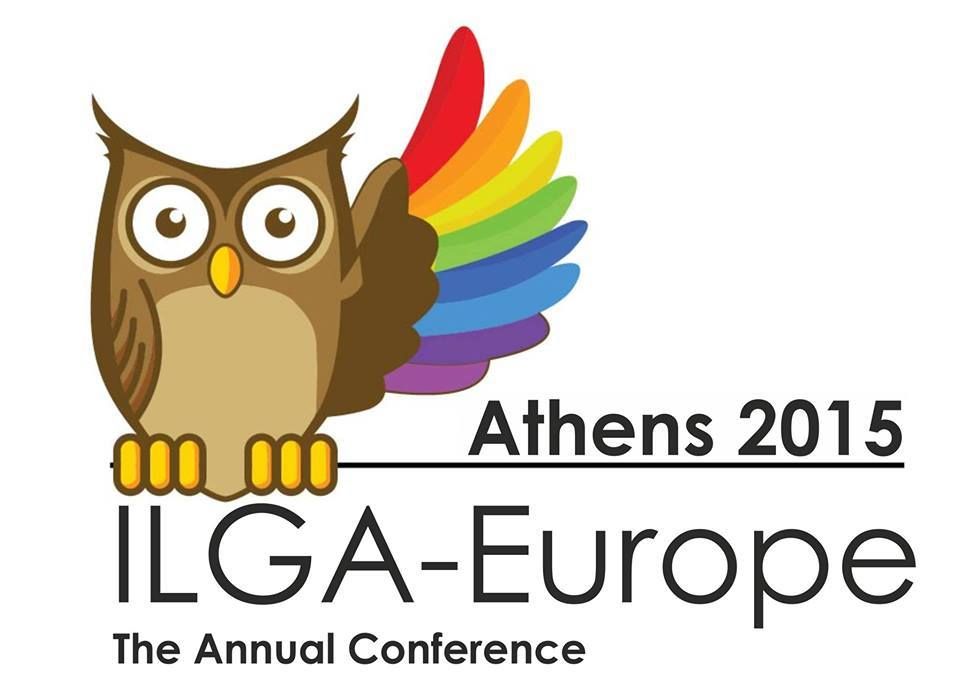 The conference was a major hit with nearly 600 participants from countries across Europe, as well as attendees from Brazil, Canada, India, South Africa, and the United States, including some of our friends fromt the HRC Global team. From the It Gets Better Project, we had Justin Tindall (Manager, Global Partnerships) in attendance with Artiom Zavadovsky, Diogo Silva, Thanos Vlachogiannis, and Bastian Baumann (not pictured), the directors of the Proejct's affiliates in Moldova, Portugal, Greece, and Switzerland, respectively.
Over the four day conference, our representatives were able to engage with hundreds of other activists in fantastic social and networking events, one-on-one consulation sessions, and incredible workshops. Some of our favorite workshop sessions focused on topics such as mobilizing communities online, engaging the media, and constructing effective communications strategies, elements that make our work at the It Gets Better Project so impactful for LGBT youth.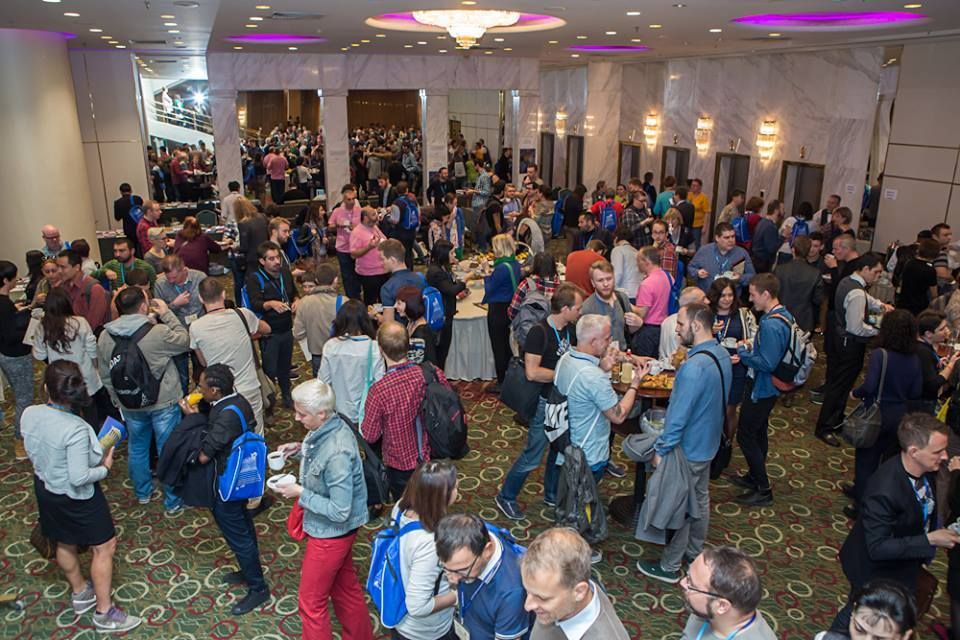 It was a particular treat to hear from Randy W. Berry, the U.S. State Department's first-ever Special Envoy for the Human Rights of LGBTI Persons who was appointed just earlier this year on April 13, 2015. Mr. Berry -together on a panel with Evelyne Pardis (Executive Director, ILGA-Europe), Roman Kuhar (Associate Professor at University of Ljubljana), and Dave Keating (Journalist) - shared his views on the state of Europe's LGBT+ political leaders.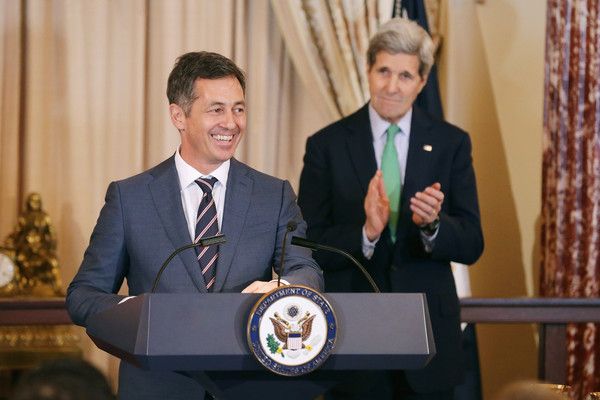 We also had the honor to hear from Gráinne Healy, the Co-Director of Yes Equality and Chairwoman of Marriage Equality Ireland. This was particularly special because of the recent victory for marriage equality that came about in Ireland just this past May. Check out the heartwarming video below to see why!
But that's not all! The It Gets Better Project hosted its own special event at the conference. We were proud to present in collaboration with Lexus (L/Studios) the European premiere of "It Got Better," the evocative online docuseries featuring notable LGBT pioneers – such as Laverne Cox, Portia de Rossi, RuPaul, and more – as they recount their personal journeys from struggle to success. (If you missed out on the event, don't worry! You can catch up on the series by clicking the image below.)
Last, but certainly not least, we had the wonderful opportunity of officially announcing the launch of It Gets Better Ελλάδα (Greece)! This is the 7th permanent affiliate installment in Europe (following the creation of projects in Portugal, Switzerland, Italy, Moldova, Austria, and Spain) and our first in the Balkan Region. To learn more about the project in Greece, click the logo below.
AUSTRIA: As we've always said, the heart of the Project still lies in the empowering stories we hear from LGBT community members and allies. Our affilaite project in Austria - Es Wird Besser Osterreich - helps us stay true to that mission by diligently finding and recording the voices that are telling youth that it gets better in Austria. Check out the video below (available in German only) and many others at eswirdbesser.at.
CHILE: "Happy Together," a brand new docu-reality series following a gay couple on their quest to have a baby, premiered last month on the Chilean television channel TVN. The show features the story of Julio Dantas and Juan Pablo Fuentealba, two of the co-founders of our affiliate project in Chile, Todo Mejora. The show is absolutely wonderful, so don't miss the first few episodes that are currently streaming online!
ECUADOR: In celebration of #SpiritDay 2015 on October 17th, our affilaites Todo Mejora Ecuador and local biker groups in the cities of Guayaquil and Cuenca hosted the first national bike-a-thon to fight homophobic bullying in Ecuador. What a delightful way to fight bullying while having fun and staying healthy!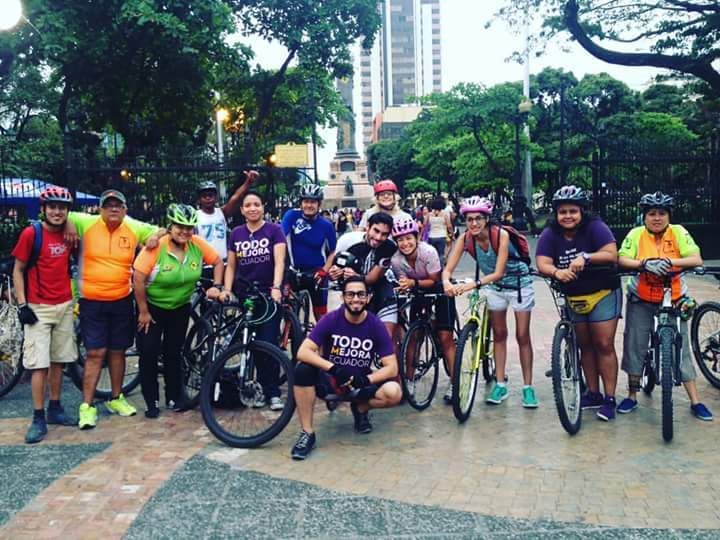 ITALY: There's nothing like Italian popstars! On October 17, Virginio Simonelli, a young singer and songwriter who won the 10th season of the talent show Amici di Maria De Filippi, met with local fans at the Hall of Palazzo Caetani in Rome. The event was titled RitroviAMOci, meaning "Let's Gets Together" with the letters spelling 'love' emphasized. Reps from our affiliate project in Italy - Le Cose Cambiano - were invited by Virginio on stage to talk with his fans about the harmful effects of homophobic bullying, as well as the power of the it gets better message to overcome it. Check out the tweet below to get a glimpse of this wonderful event.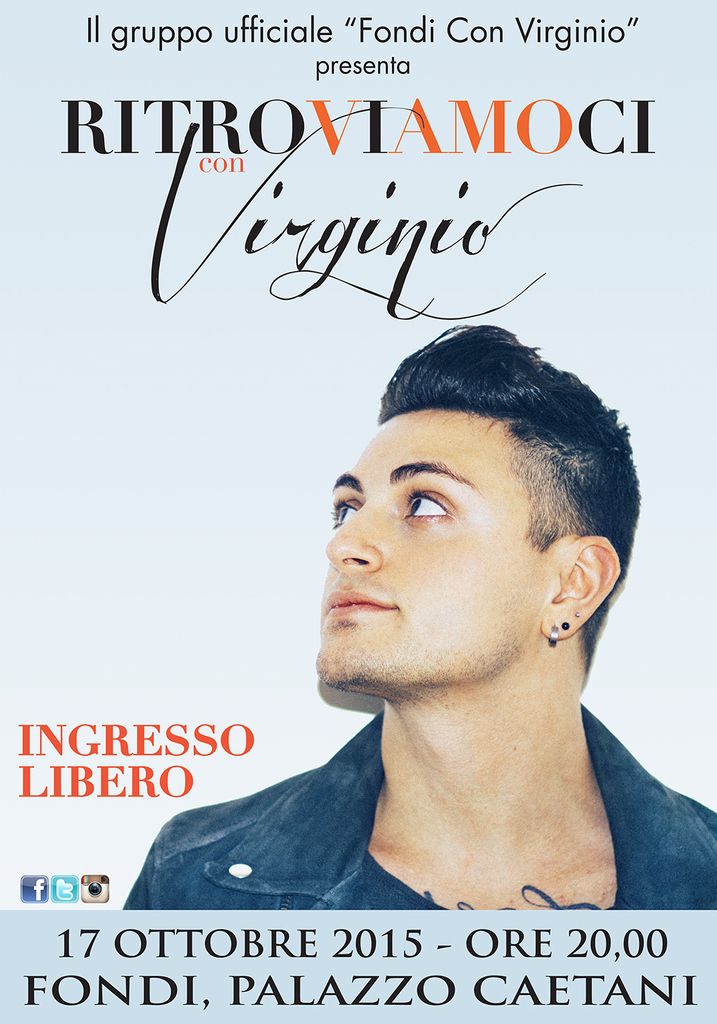 @fulviozendrini @le_cosecambiano Al RitroViAMOci con @VirginioNero. Perché normale è solo un limite in più! pic.twitter.com/XnCxgufp9E

— rita sposito (@ritasposito) October 20, 2015
MEXICO: Recently in Mexico, U.S. Ambassador to the UN Samantha Power met with young local activisits - including Fernanda Garza and Rubén Ávila, the president and a collaborator, respectively, of our affiliate project Todo Mejora Mexico - to discuss how to champion human rights issues. During the meeting, the Ambassador shared her support of the It Gets Better Project in providing support to LGBT youth. What an honor!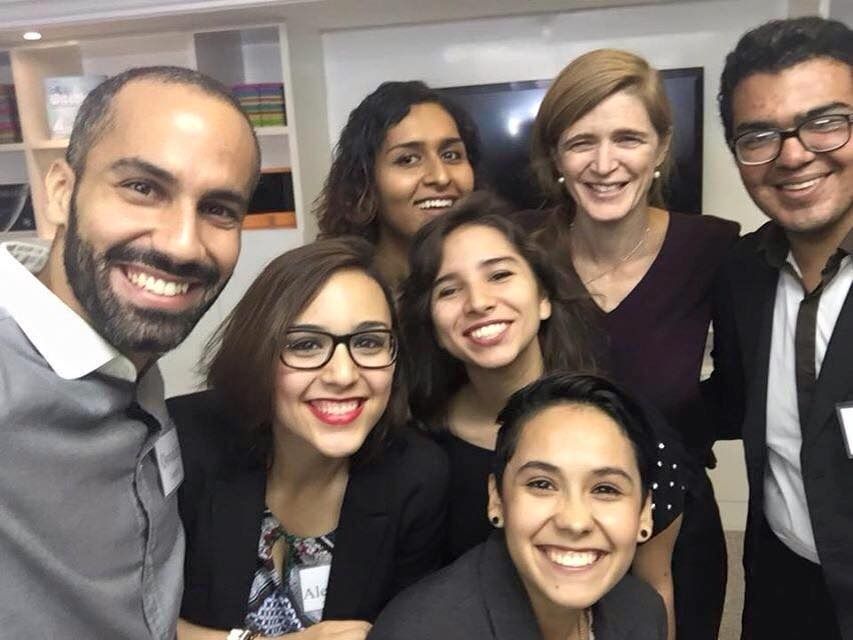 SPAIN: The big day finally came! On October 3rd, the team at It Gets Better España participated in FESTeen Festival in Madrid. The festival, which is directed and performed for and by teenagers, provided youth a showcase for their very best creations in music, film, photography, visual arts, comics, and more. It Gets Better España shared several local it gets better videos - from a gay judge, a lesbian chairwoman and a scientist, a DJ and a male trans psychologist - followed by an interactive Q&A. The event was a hit in providing a space for people of all sexual orientations and gender identities to speak together about importance of diversity. We're so jealous we weren't there!
SWITZERLAND: And once again to top it all off, here are some great new videos (available in German only) on what it means to be trans from our affiliate friends at Es Wird Besser Schweiz an the Transgender Network Switzerland. To see the whole series, click here.
We're extremely proud of all of our incredible international achievements and those of our affiliates around the world during September. We look forward to more great news in October!