October 2016: It Gets Better Global News
Each month, we bring you updates about the It Gets Better Project and our affiliates around the world. Check out the great news from October 2016 below.
GLOBAL: October was a busy month for us in the states and across the globe. On October 11th we celebrated National Coming Out Day, a holiday to validate the tough but liberating process of coming out for LGBTQ people. Brianna Hildebrand, the recent star of our partner film First Girl I Loved, as well as the superhero blockbuster flick Deadpool, was among our many supporters who shared their coming out stories online. Watch her share her amazing story below.
Speaking of First Girl I Loved, the film had its Los Angeles premiere at the Vista Theater in Silver Lake last month. We are incredibly proud to be partnered with such a wonderful film that tells such an important and groundbreaking story about young love. Here are some clips from our all-day live stream event with the cast and the winners of the First Girl I Loved video competition.
Our friend, Simon Curtis, recently published his incredible debut sci-fi novel, Boy Robot, and we got to celebrate with him with an event at Barnes & Noble in LA. Artfully crafted in this book is Simon's empowering message of hope, acceptance, and tolerance. If you'd like your own copy, click the image below. (PS, don't you just love our cool Snapchat filter?!)
SPAIN & GREECE: The International LGBT Association (ILGA) Europe recently held its annual conference in Nicosia, Cyprus, and some of our friends from Spain and Greece were in attendance. One of these attendees was Judith Velasco, a recipient of an It Gets Better scholarship offered to help those volunteering with our many affiliates around the world access high quality training experience. She'll be putting together a re-cap video of the conference soon together with some of the other attendees, so keep an eye out for that.
SWITZERLAND: It's important to show LGBTQ+ visibility in all walks of life. Recently, our friends at It Gets Better Switzerland shared a video from Adrian, a local police officer in Switzerland. He shares his story about accepting his sexuality and achieving visibility within his precinct.
October also brought in a whole bunch of Swiss storytellers willing to give their testimonies of finding happiness. We can't wait to share them soon!
AUSTRIA: Our friends in Switzerland weren't the only ones who collected great stories this month. Check out these videos collected by our friends at ES WIRD BESSER ÖSTEREICH. They continue to spread positivity and hope to all of Austria's LGBTQ+ youth.
PORTUGAL: Remember the video series that TUDO VAI MELHORAR, our affiliate in Portugal, has been working on, Ja Melhorou? Well, they just released two more episodes featuring notable Portuguese LGBTQ+ personalities from a variety of professions and upbringings. Take a look!
PERU: It's common for our friends at IT GETS BETTER PERÚ to receive messages of hope via text message. The following message, which came from the father of a gay son, strikes a very inspirational chord.
"It was really hard for me when my son told me he was gay. I didn't know what to do. A friend suggested that I tell him that I support him, even though I still didn't understand it, because it was the right thing to do. To see the look of joy on my son's face when I told him that was all I needed to understand him." - Genaro
CHILE: Julio Dantas, the president of our affiliate in Chile, TODO MEJORA, was recently interviewed by a local news network. Here he is, sharing our shared mission with all of Chile.
Also, check out this incredible animated PSA they put together about the importance of not being a bystander when LGBTQ+ kids are bullied. Amazing!
Paraguay: Asunción, the capital of Paraguay, held their annual gay pride event last month, and our affiliate, TODO MEJORA PARAGUAY, did not miss the opportunity to join the celebration. It was a great event to spread the wonderful spirit of the LGBTQ+ community while advocating for a more inclusive Paraguay!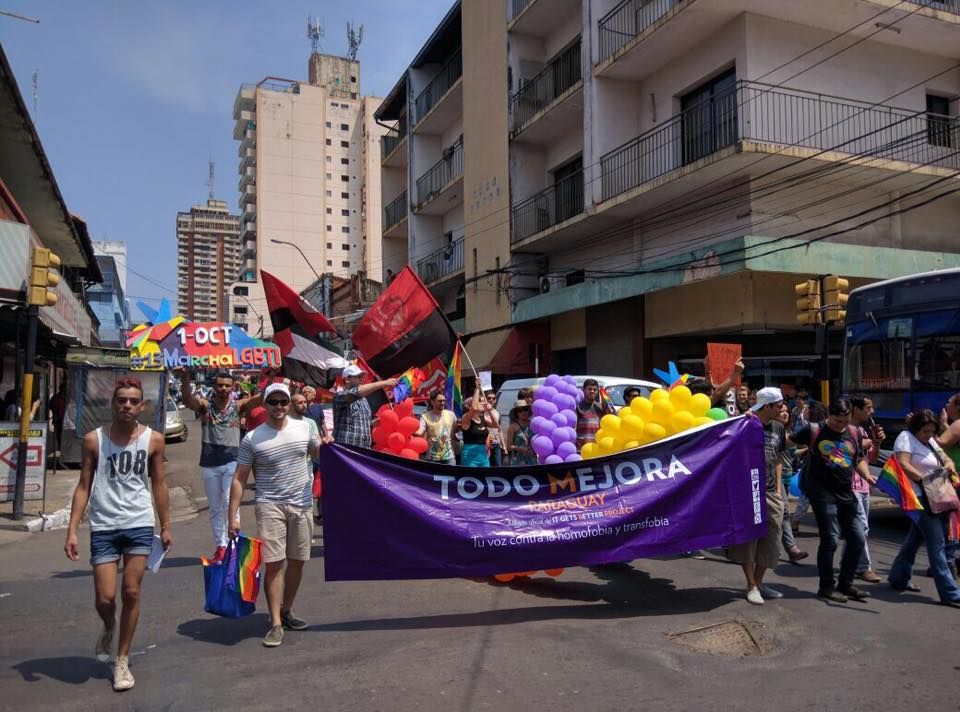 MEXICO: For the second year in a row, IT GETS BETTER MÉXICO was invited to LGBT Confex, Mexico's largest LGBT business forum. Alex, our Regional Coordinator in Latin America, participated as a moderator for a social panel focused on discussing LGBTQ+ activism with other notable Mexican advocates. What an honor!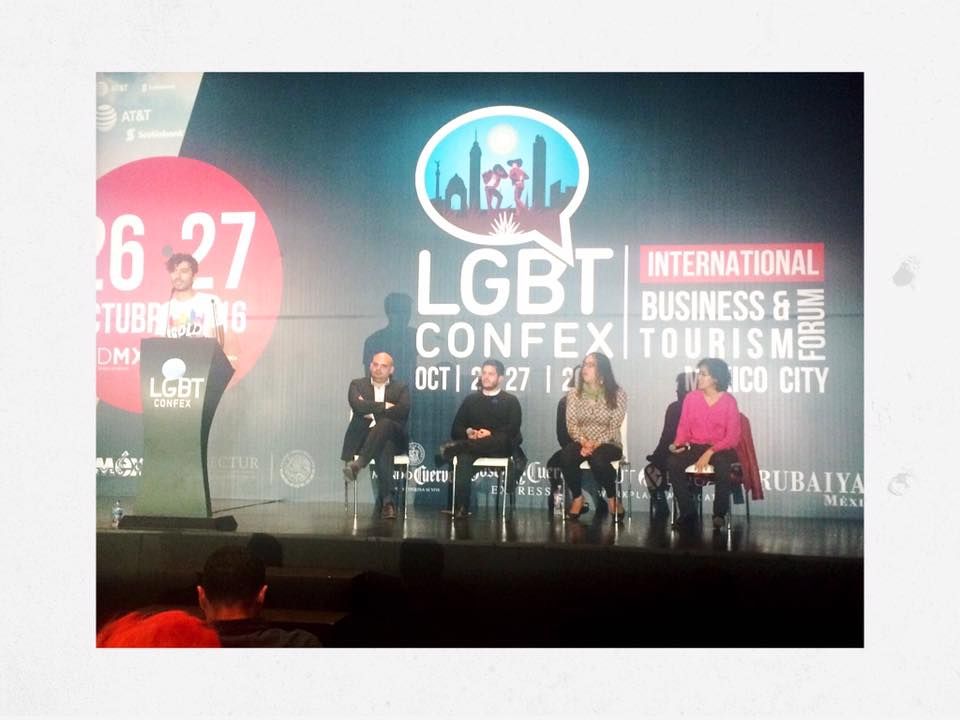 COLOMBIA: As you can see, our affiliates have a lot of video stories to highlight this month, and that is no different for IT GETS BETTER COLOMBIA. They've recently shared a ton of great stories, including this one from up-and-coming YouTube influencer El Comi Canal. Enjoy!
What a fantastic month for all of our affiliates that span the globe. We are constantly learning from their experiences and continue to grow and become better. We are eager to bring you even more exciting news next month!
Everyone deserves to be respected for who they are. I pledge to spread this message to my friends, family and neighbors. I'll speak up against hate and intolerance whenever I see it, at school and at work. I'll provide hope for lesbian, gay, bi, trans and other bullied teens by letting them know that "It Gets Better."