September 2015: Better News from Around the World
Each month we bring you updates about our international work and some of our wonderful affiliate programs from around the world. Check out the awesome news from September 2015 below!
GLOBAL: The world went into a frenzy recently when we teamed up with Frito-Lay (a subsidiary of PepsiCo Inc.) to release DORITOS® Rainbows! These special-edition chips were available for purchase online with just a small $10 donation to the Project. In under 10 hours, all of the nearly 12,000 bags that were produced were sold out. Within days, over 1.5 billion impressions had been made about the chips on social media worldwide! We couldn't be more ecstatic about this incredible collaboration.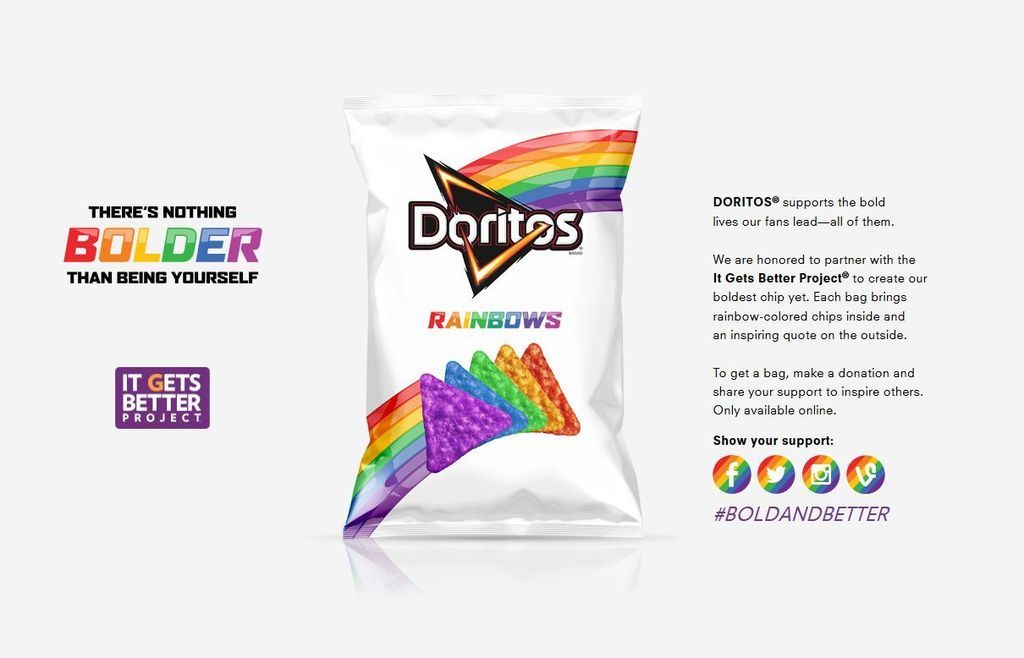 These incredible DORITOS® chips came out just in time for Dallas Pride 2015. Our team - and a incredible group of staff and volunteers from Frito-Lay - had a fantastic time at the city's Pride festival, sharing some of these yummy snacks with our LGBT community! Check out some of the great photos taken at the event on Dorito's intagram page.
And Uber was with us in Dallas for Pride, too! Building off of a collaboration we had organized in 4 cities on the West Coast earlier this summer, Uber was offering #RideWithPride in Dallas, a limited-time opportunity to be a passenger for a cause. With each selected Pride Ride, Uber customers donated an additional fee to the Project. Thanks, Uber, for your support!
AUSTRIA:At the end of the day, the heart of the Project still lies in the empowering stories we hear from LGBT community members and allies. Our affilaite project in Austria - Es Wird Besser Osterreich - helps us stay true to that mission by diligently finding and recording the voices that are telling youth that it gets better in Austria. Check out the video below (available in German) and many others at eswirdbesser.at.
CHILE: Coming to Chilean TV soon is "Happy Together," a brand new docu-reality series following a gay couple in their quest to have a baby. The show is premiering this month, with 8 episodes that follow the couple through the ups and downs of gay adoption in Chile. And who is this incredible couple? None other than Julio Dantas and Juan Pablo Fuentealba, two of the co-founders of Todo Mejora, our affilaite project in Chile. Congratulations on the show Julio and Juan, and thank you for sharing your story. For those of you in Chile, don't miss "Happy Together" premiering this month on TVN!
ECUADOR: Together with the Center for Women's Advocacy & Action (CEPAM) in Guayaquil, our affilaite project Todo Mejora Ecuador is bringing support directly to youth in need. Now youth can call one of the phone numbers below and speak directly to a psycologist that can offer words of advice and support. Thank you to all of you in Ecuador who are providing such amazing services to LGBT youth.
And don't forget, on #SpiritDay this October 17th, Todo Mejora Ecuador and local biker groups in the cities of Guayaquil and Cuenca are hosting the first national bike-a-thon to fight homophobic bullying in Ecuador. We know it will be a great success. To find out more about the event, click here. Safe riding everyone!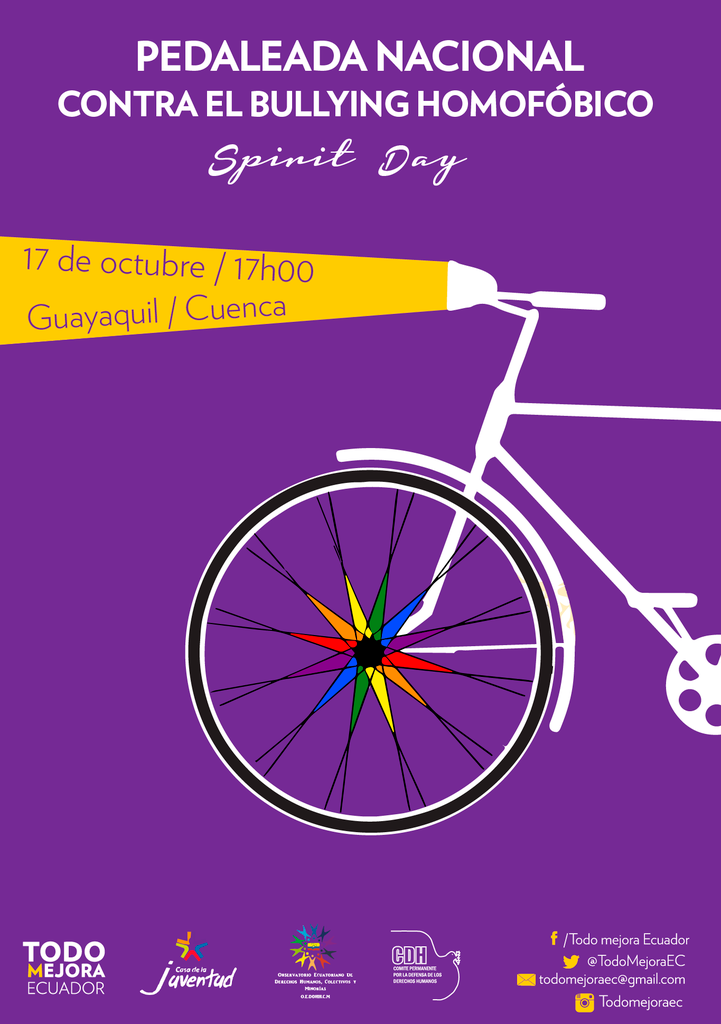 MEXICO: Our team in Mexico has been extremely busy lately. First, the director of our affiliate project Todo Mejora México spoke recently at ForoMty, a gathering for citizens in Monterrey, Mexico that are making a difference in their local communities. Watch the video below (available in Spanish) to learn what Fernanda has to share about the Project and the LGBT community in Mexico.
Next, volunteers from the affiliate project in the Yucatan Peninsula reached out to friends and allies from Merida, Mexico to record their thoughts on finding and expressing authenticity. The video (available in Spanish) has already been viewed over 6,000 times! You can find more like it here.
Then, Alex Orué, the National Coordiantor at Todo Mejora México, presented at the 2015 Annual LGBT Confex International Business Forum in Mérida, Yucatán, México. The Forum has grown to become the most important event for LGBT business in Latin America. It features a comprehensive program that includes exhibition, business appointments, conferences, networking events, workshops, business meetings, and social activities. Way to go México! We couldn't be prouder.
MOLDOVA: Throughout September our affiliate project in Moldova, Egali, and GENDERDOC-M worked with The Unstraight Museum in Sweden to expand their current collections. The Unstraight Museum was founded in 2007 to gather and feature the personal stories of the LGBTQ+ community. Thanks to Egali and GENDERDOC-M, The Unstraight Museum is sure to include voices from Moldova. To learn more about the museum's collections, go to www.unstraight.org.
PARAGUAY: Volunteers and friends from Todo Mejora Paraguay participated this month in the country's 12th Annual LGBTI March. Participants in the captial of Asunción are hoping they can soon pass a national law that will prohibit all forms of discrimination. Hopefully this march brings them one step closer to their goal.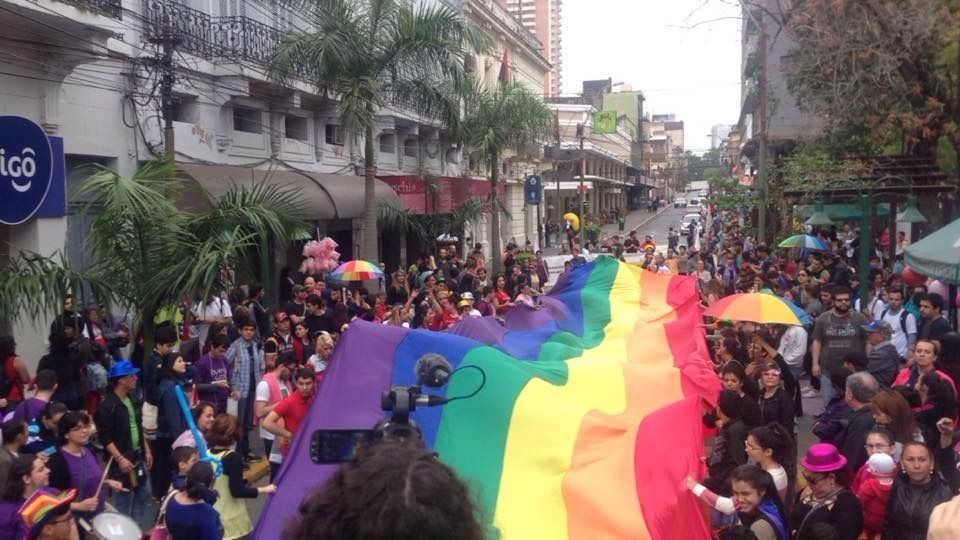 PORTUGAL: In honor of September being Suicide Prevention Month, U.S. Ambassador to Portugal, Robert A. Sherman, along with U.S. Embassy staff, shared a message of hope with LGBT youth: Tudo Vai Melhorar ("It Gets Better" in Portuguese). Ambassador Sherman is yet another tremendous ally from the U.S. State Department showing his support for LGBT people and their rights around the world. Thank you!
SPAIN: It Gets Better España continues to gear up for the FESTeen Festival taking place over the first weekend in October. The festival, which is directed and performed for and by teenagers, will last for three days and provide youth in Madrid a showcase for their very best creations in music, film, photography, visual arts, comics, and more. We hope It Gets Better España's contribution to the festival - a wonderful new series of it gets better videos - will be a hit.
SWITZERLAND: And to top it all off, here are some great new videos (available in German) on what it means to be trans from our friends at Es Wird Besser Schweiz. To see the whole series, click here.
We're extremely proud of all of our incredible international achievements and those of our affiliates around the world during September. We look forward to more great news in October!