September 2016: It Gets Better Global News
We bring you monthly updates about the It Gets Better Project and our affiliates around the world. Check out the great news from September 2016 below.
GLOBAL: On September 21, the It Gets Better Project celebrated it's anniversary. On that day six years ago, Dan and Terry's It Gets Better video launched a movement that now spans the world. Thank you to our supporters for helping us make the world a better place for LGBTQ young people everywhere.
Last month, some of our global staff was in Washington, DC for the Peace Corps Beyond conference, an event that gathers thousands of Corps alumni each year. Our staff presented a workshop on the power of social media to champion the global LGBT community. Congratulations to the winners of our campaign challenge!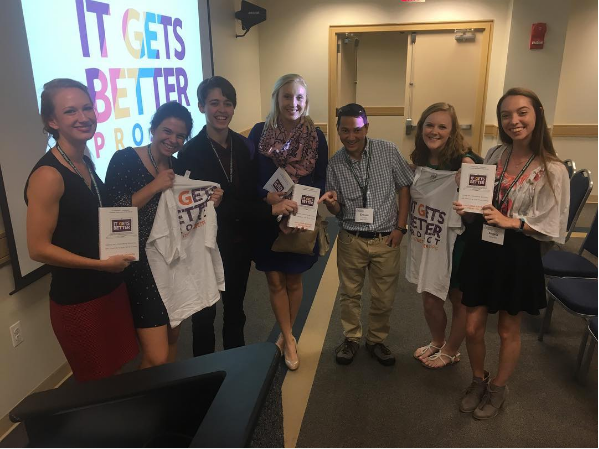 We had our first EVER Facebook live last month! We teamed up with Simon Curtis and other notable on-screen talent for the #WeAreHuman campaign to discuss and celebrate the qualities that make us unique while finding the elements that tie all humans together. Simon Curtis also detailed parts of his new book Boy Robot, a new novel about a boy who wants to be accepted in his futuristic society.
Ally Week (organized by our friends at GLSEN), took place this year on September 26th-30th, 2016. It's a week long celebration to open national dialogue about how everyone -- in and out of school -- can work to become better allies to LGBT youth. Check out some of our great social media graphics we shared during the week below. To check out more graphics, click the ones below.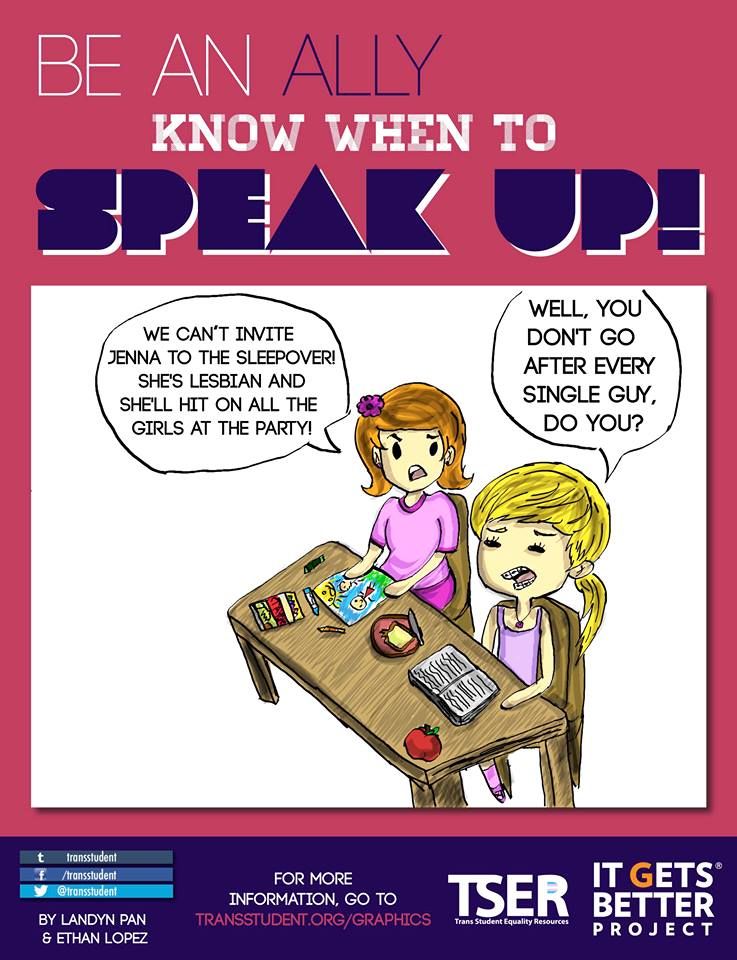 COLOMBIA: Our friends at It Gets Better Colombia have been hard at work finding stories that inspire LGBTQ+ youth. The first video below is of Senator Claudia López Hernández, and the second has Fabio and Migue, two local supporters of It Gets Beter Colombia. We love their inspiring stories!
CHILE: In commemoration of the International Suicide Prevention Day on September 10, our affiliate in Chile, Toda Mejora, shared this empowering message. Beautiful!
PERÚ: It Gets Better Perú was just recognized as one of the top 33 organizations working to make the UN Sustainable Development Program a reality in Peru by 2030. We're so proud!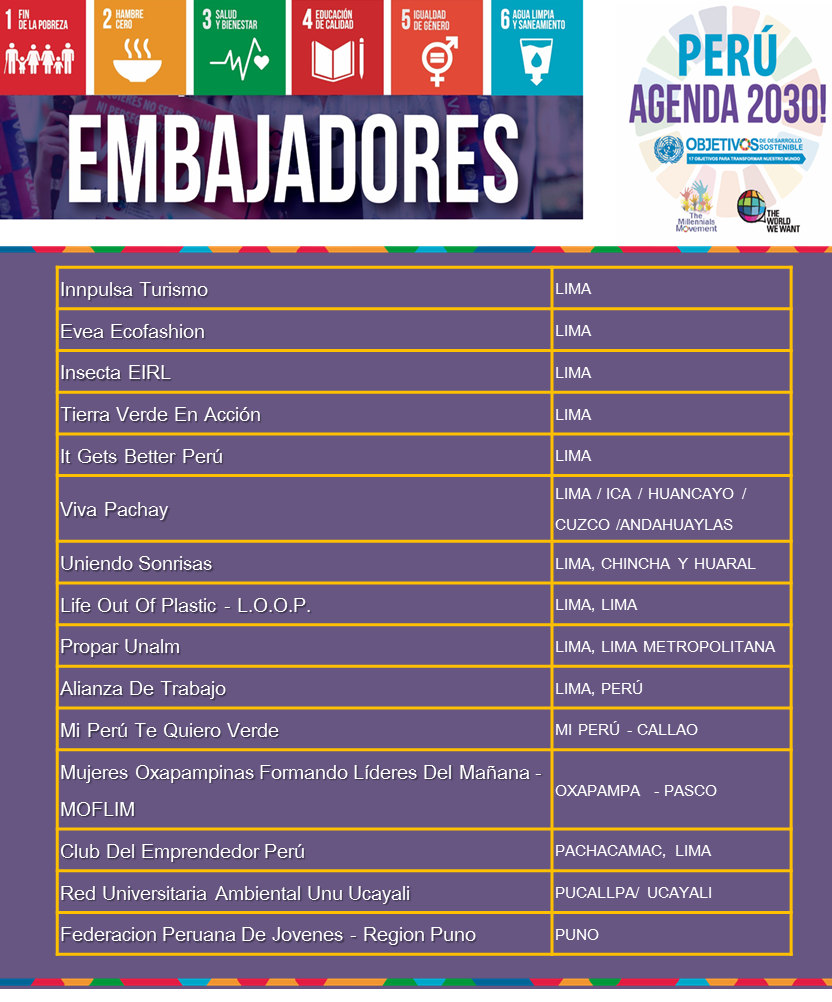 PARAGUAY: Our affiliate, Todo Mejora Paraguay, also decided to commerote the International Suicide Prevention Day last month by starting a campaign called #NoEstásSólo ("You're Not Alone") to inspire hope in those who struggle to find the happiness they deserve.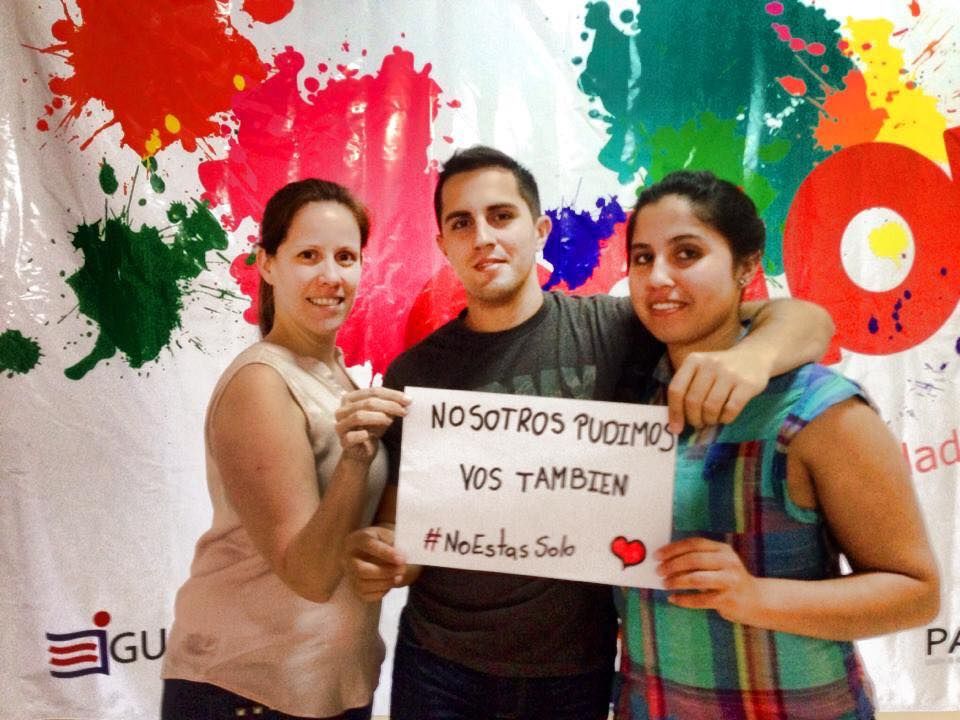 MEXICO: Our friends at It Gets Better Mexico have been busy beavers as of late. On September 28th, Uniliver hosted their LGBT alliance group, and members of IGB Mexico were invited to participate. The national coordinator, Alex Orué, was responsibile for multiple workshops during the event.
They also started a video series in September in partnership with Spicy Studio. The videos are testimonies of people in Mexico with different professions within Mexico, such as Christina Ocaña, a marketer.
SPAIN: It Gets Better España launched a super cool video contest aimed at empowering at-risk LGBTQ+ youth in Spain and around the world. We can't wait to see the stories they collect!
SWITZERLAND: Es Wird Besser Schweiz launched a video campaign on September 15th titled, "Dear 15 Year Old Self". Check out the first video below featuring Thomas. He's some some great tips for his younger self that hopefully will inspire hope in other young LGBTQ+ people!
AUSTRIA: The team at Es Wird Österreich, our affiliate in Austria, was part of a special event celebrating the solidarity of the LGBTQ+ global community and the intersectional fight for racial justice across the globe.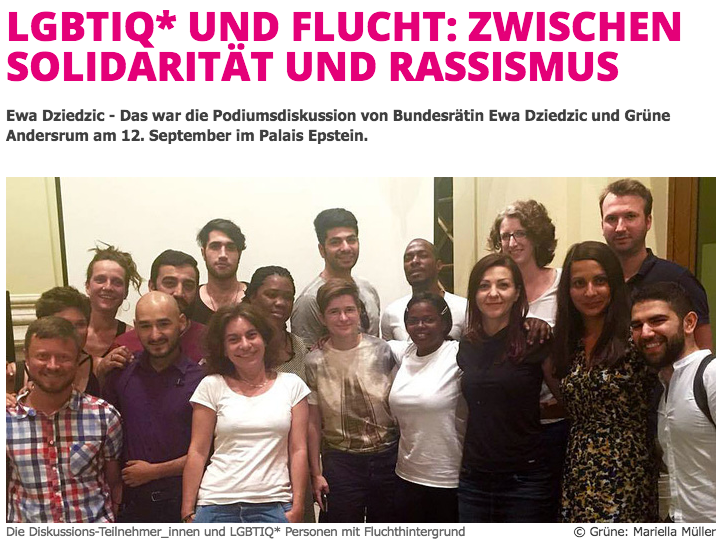 PORTUGAL: Tudo Vai Melhorar, our affiliate in Portugal,continued releasing videos from their newest series, Já Mehhorou ("It Got Better"), a project helped in part by a Global Grant from the It Gets Better Project. The newest video features Portuguese Congressman Alexandre Quintanilha.
Tudo Vai Melhorar also held a workshop on the impact of social media and how to continue building a supportive network of safe spaces.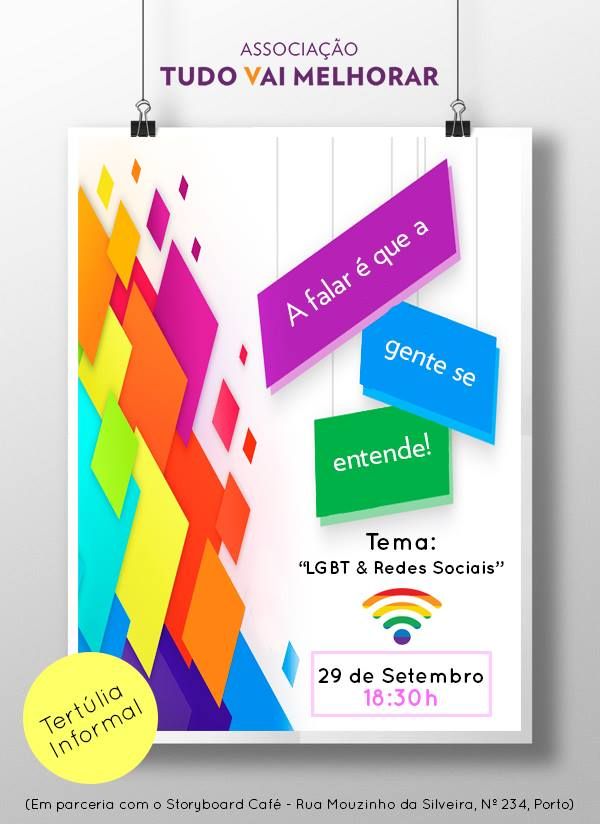 What a spectacular month for all of our affiliates that span the globe. We continue to learn through their experiences. We look forward to bringing you some exciting news next month!
Everyone deserves to be respected for who they are. I pledge to spread this message to my friends, family and neighbors. I'll speak up against hate and intolerance whenever I see it, at school and at work. I'll provide hope for lesbian, gay, bi, trans and other bullied teens by letting them know that "It Gets Better."